From the 8th of July onwards, a second lockdown was imposed in Victoria. As the number of detected cases continue to grow, it looks like even stricter restrictions may have to be set in place for Melbourne and Mitchell Shire. This can have an impact on the mental health of many Melburnians, especially those who found the first lockdown frustrating and challenging.
In this article, we're going to look at a few psychological tweaks to turn the lockdown into a more positive experience.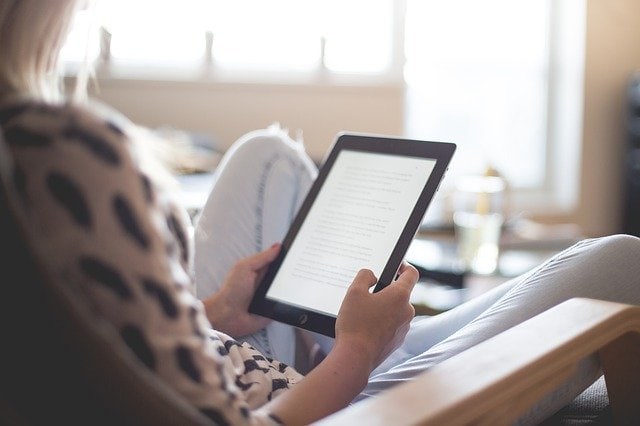 NOTE: This article is not to be considered medical advice for anyone with depression, anxiety-related conditions, or anyone who has been diagnosed with mental health conditions. If you would like to reach out for help, Avaana can help you find a counsellor near you.
Change your inner dialogue
We become the stories we tell ourselves. "I'm too lazy to work out", "I love food so much that I'll never be able to eat healthy", "I have no time to read" – all these inner voice dialogues become self-fulfilling prophecies and we allow them to justify our behaviour. But according to new evidence, making a conscious shift towards positivity can have a significant impact on your health.
In the same way, when we tell ourselves repeatedly that this is a terrible time for the world and for humanity, we're making it so for us too. When we tell ourselves that we are too restless to be locked up in the house, we allow ourselves to focus on that.
Instead try telling yourself that a second lockdown is precious time given to you to use as you will. By now, you've learned from the first lockdown that there is no need to stockpile food or medicine. You have your lockdown routine all charted out. You know what to do and how to do it.
If you begin to look at this time as a gift instead of a curse, you might be able to use it better. Haven't you always regretted missing out on watching your kids growing up? Haven't you felt you'd like to spend more time by yourself? Haven't you told yourself you would pick up an old hobby if you had the time?
Now is that time.
Focus on your loved ones
All of us are guilty of getting lost in our schedules and neglecting those we love. During these stressful times, loving acts and time with loved ones can go a long way towards making you (and someone else) feel happy and positive.
Time magazine reported that spending time with loved ones reduces stress and even boosts your health.
Just because you can't go out during a second lockdown, it doesn't mean you can't stay in touch. Make a list of alternative ideas to stay connected and improve your bond with those you love. Here are some suggestions you can try:
Set up date night with your partner at home
Arrange a picnics or camping in the garden with your kids
Schedule a long video call with an old school friend to reminisce about old times
Write a long email to a parent to tell them what you've learned from them
Take up a hobby with a friend and compare your progress online
Do a pet-pampering date with your pet to make up for all the days you've spent at work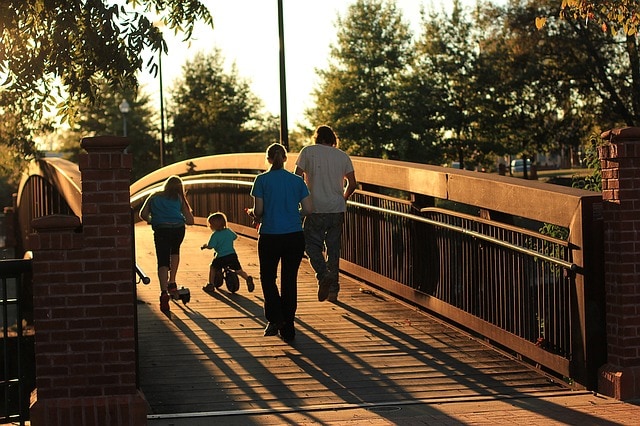 Take time off from negativity
Social media is a way of keeping us connected, but it also feeds us with blaring headlines and political agendas. Unless your work requires it, you won't achieve anything constructive by keeping a track of the number of cases around you.
The second lockdown is a good time to try this. During the first lockdown, you were dealing with a new situation and trying to gather as much information as you could. But this time around, turn off the news and mute your social media apps for some time. Without the constant flow of information, you might find the time and mental space to think of more positive things.
Set a big creative goal for yourself
You've probably already tried your hand at baking or painting, but have you identified a big project? Between working from home and staying on top of your cooking and cleaning, your mind is occupied with the mundane.
But this is the second lockdown and you already know how to handle it. By giving yourself a big project (even if it intimidates you a little), you'll spend more time thinking about your hobby and researching it. It's also a great idea to promise your family or friends to make something for them so that you are committed to it.
Here are some ideas we like:
Paint or sketch portraits for your friends
Embroider a set of cushion covers for your home
Learn a new song or a piece of music
Become an expert at one complicated recipe
Choose a large DIY home project
Grow vegetables from scraps from your kitchen
Write that book you've been meaning to
Do something nice
A study performed by Michael Norton, professor at Harvard Business School, found that money spent on others makes you happier than money spent on yourself. The mental and emotional boost that you get from social giving can lead to better mental health. It also leads to a more positive perspective and enhanced emotional bonds.
In these difficult times, when many Melburnians are facing financial uncertainty or dealing with reduced incomes, you can find a way to step in and help, without breaking social distancing norms. Here are some ways you can do good for others:
Arrange a grocery delivery to someone with financial difficulties
Stay in touch with someone who lives alone and might be lonely
Donate a small amount to your favourite charity
If you have a large network of friends, share the links to the donations page of your favourite charity and ask them to contribute
Order essentials or groceries from small business owners in your area to support them through this crisis
The second lockdown doesn't have to be the worst thing that has happened to you. What if it's the break you needed to re-examine your life and focus on what matters most to you? What if this is the time you need to deepen your bond with your partner or your children? Maybe you've been planning to get fit and develop healthier habits. Maybe you've had a pet project that's been simmering on the back burner for years. For all this and more, these are the precious few weeks that you have. Let's make the most of it!