In a BBC report, Sydney issued public health announcements on the 27th of August 2020, warning Aussies about gyms and fitness centers turning into COVID hotspots. The continued norms for social distancing have led to a drop in gym-goers across the country, and with this news the emerging trend of working out at home seems set to explode. But how does one stay motivated for a beginner workout at home?
Without the peppy music, bright lights and camaraderie of a gym, it's not easy for a beginner to remain disciplined and focused on a workout routine. But it's not impossible, and we're here to tell you how to stick to it.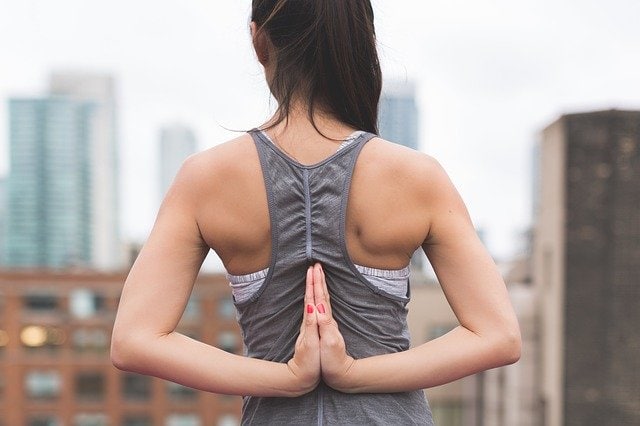 Remind yourself why you're trying a beginner workout at home
Whether you're trying to exercise at home because you're concerned about COVID-19 or whether you're just thinking about developing a routine to get fit, working out at home has a number of benefits.
One of the biggest reasons is the sheer convenience of working out in your own home. You can wear what you like, choose when you want to work out, and try out new exercises without feeling self-conscious. You don't have to wipe down equipment or wait in line for someone to get off the treadmill before you begin.
Home workouts also save a lot of time by eliminating the commute. If you have long hours of work or a busy family life, the regular hours of the gym may not always suit you.
It's also free (or at least a lot cheaper) to work out at home. You don't have to pay gym fees or buy special clothes and shoes for the gym if you're just trying out a beginner workout at home.
When you think about what it would take for you to sign up and start going to a gym on a regular basis, you'll feel more inclined to work out at home.
Develop a routine for a beginner workout at home.
It can be tough to stay focused when you are a beginner. Without a trainer to guide you, plan your workouts and encourage you, you might feel like veering off the path now and then. But try a few small tweaks to ensure that every session at home is on time and productive.
Set aside a place for working out
Choose a space at home for working out, preferably one where you won't be in the way of everyone sharing your home. Once you know where you'll be working out, it is easier to keep your mat, equipment, sneakers and all the other gear you might need.
Plan your workout schedule
Exercising at the same time every day is ideal. It allows your brain to associate that hour with exercise and keeps you focused. But if you have kids or work shifts, your schedule may be prone to changing. By creating a workout plan for the week, you are telling yourself that exercise is a priority. When you do this, you will begin to make time and show up on your mat everyday.
Invest in equipment
Although equipment is not necessary (a simple body-weight exercise routine is good enough for a beginner workout at home), having some new gear is a big factor in motivation. Choose relatively inexpensive equipment like a yoga mat, weights or bands, and maybe even a Pilates ball to help you get started.
Don't forget your music! Music is known to boost exercise endurance and performance. By spending some time to create the perfect playlist, you're setting yourself up for an energetic workout.
Reward yourself for small achievements
Set daily and weekly goals for yourself and decide on mini rewards or treats. Choose something that will enhance your workout routine, such as a new pair of shorts, a new water bottle or that new energy bar brand.
Keep it interesting
You don't have to work out everyday, but you should try to do at least an hour of physical activity. A beginner workout at home will soon become boring if you force yourself through the same routine all the time. Switch it up by trying different exercises, go on walks or runs, try dancing energetically for an hour, or add a few sessions of meditation or yoga.
Involve a workout buddy
If you're the kind of person who enjoys monitoring their progress, there are dozens of great apps to track your workout and your fitness levels. These are very helpful for keeping you motivated.
Some people prefer to work out for the fun of it and not count calories or steps. For such beginners, it helps to have a workout buddy, whether you meet virtually or in person. You can share tips and inspiration, celebrate achievements, and work out together.
What is the best way to start a beginner workout at home?
You can choose to workout at any point in the day, but the best time for most people is in the morning when you are less likely to be disturbed.
When you start working out, keep it simple. You don't want to invest in expensive equipment and then realize a beginner workout at home isn't right for you.
Try a routine of body weight exercises that involve all your muscles for an effective and calorie-burning session. Start with squats, lunges and push-ups. You can move on to more advanced exercises like burpees and mountain climbers once you feel limber and strong.
Yoga is an effective way to start a beginner workout at home. You can start with low-impact postures which tone your muscles and improve your flexibility. There are plenty of videos on Youtube to guide you through a yoga workout at home. You might also be interested in our post on a 30 minute yoga workout that you can try at home.
Always remember that if you are feeling very sore or stiff, then you should stick to workouts that do not make it worse. While it is important to exercise during this health crisis, rest and recuperation is just as important.
If you're looking for alternatives to the gym, Avaana can help you find yoga instructors or personal trainers near you.