Wake Up and Smell the Oils with Aromatherapy
Aromatherapy is the art and science of using aromatic oils to promote the overall health of the body, mind and spirit. These oils are often referred to as essential oils, meaning they are extracted from the purest, most healing parts of a plant, flower, herb or tree. Used in non-invasive and all-natural forms of therapy, essential oils work to help treat and prevent health conditions without the use of medications or harsh chemicals.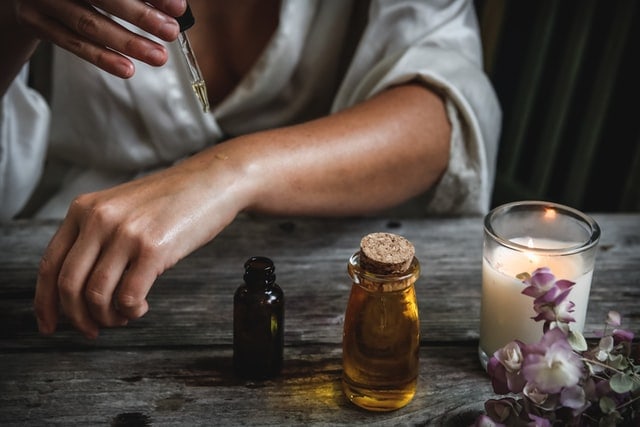 Uses of essential oils in aromatherapy
Aromatherapy is a holistic practice that can be performed and received in a range of ways:
Inhalation for health reasons
Essential oil uses on skin
Home fragrance and cleaning
Essential oil benefits for inhalation
Using essential oils for inhalation can promote better health in multiple ways.
Here are a few essential oil uses for inhalation:
Faster recovery from coughs and colds
Deeper sleep
Soothing anxiety and promoting relaxation
Essential oils can be inhaled through an oil diffuser, from a cloth or in a relaxing steam bath.
For coughs and colds
Aside from giving off a divine and refreshing smell, inhaling oils such as eucalyptus oil may work to decongest or disinfect the respiratory system, targeting those rotten cold and flu symptoms.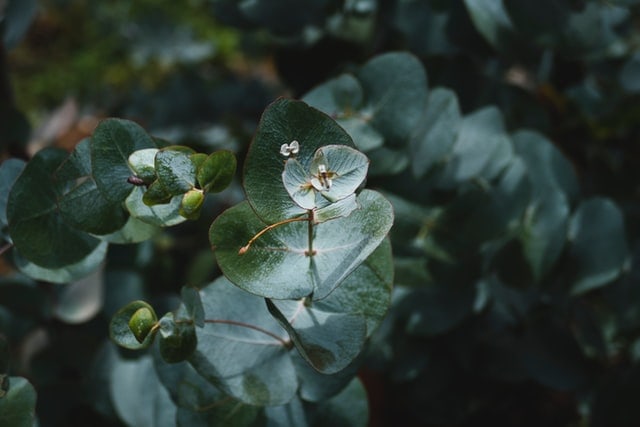 Here are some essential oil uses for flu or colds:
Add 1-2 drops of eucalyptus essential oil to hot water and inhale the steam
Add 1-2 drops of geranium oil to a hot bath and soak in the water
Add 2 drops of peppermint or eucalyptus oil to 3 tsps of a carrier oil like coconut, apricot kernel or grapeseed and rub on your chest
For deeper sleep
When you're not sleeping properly for a long time, you'll notice a number of health problems developing. You may be more vulnerable to coughs and colds, you may suffer from mood swings, and in the long run, you may be more prone to heart attack, blood pressure problems and other serious conditions.
If you have insomnia or other medical conditions that interrupt your sleep patterns, you should consult your doctor. However if you are unable to sleep for other reasons like stress or other lifestyle issues, you might benefit from essential oil therapy.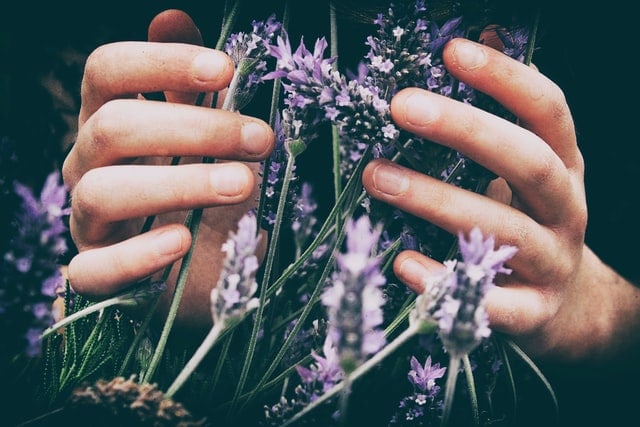 There are many essential oil benefits when it comes to improving your sleep. Lavender oil is the most popular essential oil for sleep and can be used in multiple ways. Add 1 drop of essential oil to 1 tsp of a carrier oil and apply to your feet at bedtime. You can also soak in a hot bath with a couple of drops of essential oil.
If you're not comfortable using oils on your skin, you can add essential oil to a diffuser or add a few drops on your pillow case shortly before bedtime.
For anxiety
Inhaling some oils can help to stimulate psychological reactions in the brain. When the molecules reach the brain through the nose, this can affect the limbic system, which is what regulates our emotions, as well as our hormones, memory and blood pressure.
When the right oil is inhaled, its effect on the limbic system may leave you feeling calmer, happier or more focused. Some oils may even have the ability to heighten motivation levels and calm anxiety, making them great additions to any stress management practices you have adopted.
If you're looking for essential oil benefits for anxiety or to lift your mood, try lavender, clary sage, chamomile, or rose. Jasmine oil can help you relax without making you sleepy.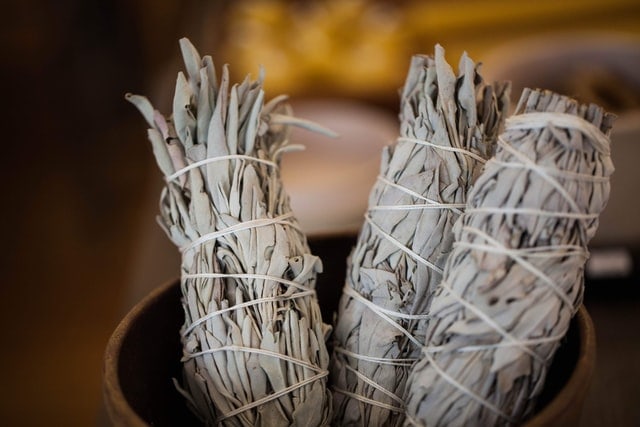 If you're aiming for mood lifting oils, sweet orange, rosemary, peppermint are considered helpful. One of the best ways to take advantage of essential oil benefits is to use it in a diffuser during the day. or to use some during your daily guided meditation session.
Essential oil uses on skin
Topical application of essential oils, whether self-applied or used by massage therapists, is another way of accessing the countless healing properties of essential oil. Topical application can come in the form of a soothing aromatherapy massage, or self-application to targeted areas of the body such as the insides of the wrists.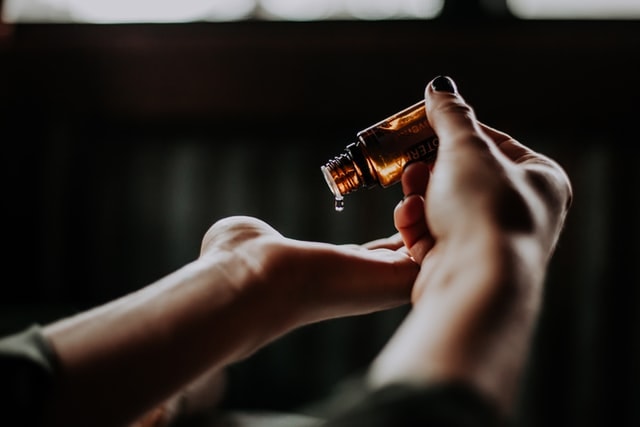 Due to their high concentration levels, essential oils are too strong to use on your skin directly. You should always mix essential oils with carrier oils that are safe for topical use.
Some of the most popular carrier oils are:
Coconut oil
Apricot kernel oil
Sesame oil
Sunflower oil
Jojoba oil
When you mix essential oils with carrier oils for application on skin, mix 1 drop of essential oil into 1 teaspoon of carrier oil.
The oil is then absorbed into the bloodstream, where it can work its magic on the body and its many systems. Depending on the oil, this may include the digestive system, the circulatory system, the endocrine system and more.
Essential oil uses in the home
Essential oils are popular with anyone looking for chemical-free alternatives to home cleaning and fragrance. There are many ways to use essential oils at home:
Make your own room freshener: Essential oils are great to add a note of uplifting fragrance and freshness to the room. Add 10-12 drops of your choice of essential oil to a spray bottle filled with half a cup of water. Shake it and spray it. You can also blend oils to create your signature fragrance. Some of the best essential oils for home fragrance are rose, sweet orange, lavender, or lemon.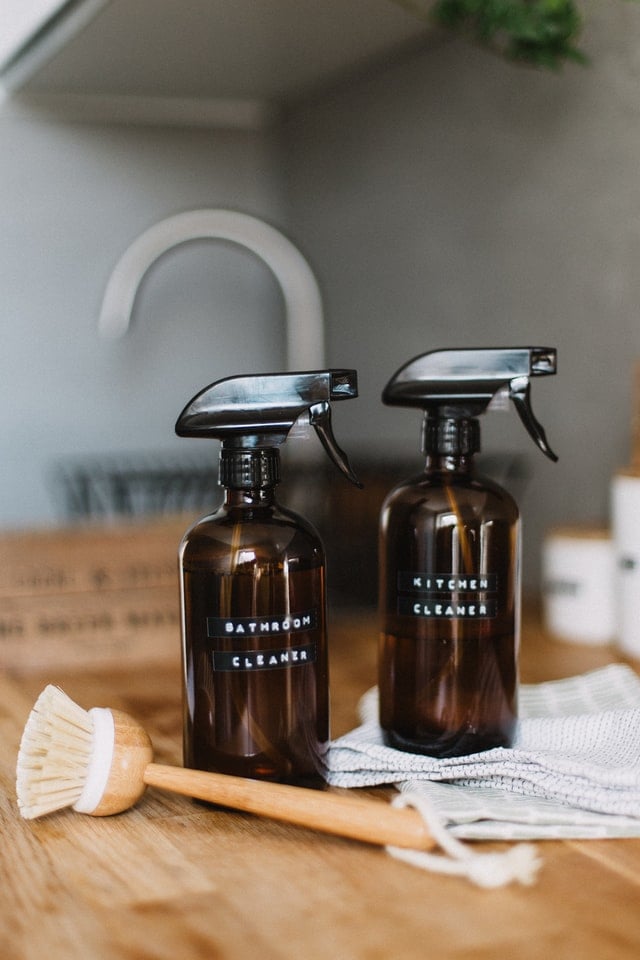 Place diffusers with essential oils: Replace chemical fragrances with natural oils by using diffusers. Small ceramic diffusers with a tea candle are a great way to scent your home with essential oils but do be aware of the fire hazard. Put out the candle before you leave the room and avoid placing them in spots where children or pets may knock them over.
If you're not sure about having a burning candle in the house, buy an electric diffuser that uses water to create scented mist. Follow the instructions provided and plug in for a delightful and safe way to scent your home.
Clean your home with essential oils: There are many essential oil uses for home cleaning, pest control and disinfection. Add pine oil or lemon oil to the water when mopping your floors for a fresh scent that lingers all day.
Create your own window and mirror cleaner by mixing 1 and a ½ cups of water, 1 cup of white vinegar, and 25-30 drops of an essential oil of your choice. Pour into a spray bottle, shake well, and spray on glass before wiping clean with tissue or microfibre cloth.
Use essential oil for pest control: Put a few drops of essential oil like peppermint, tea tree or eucalyptus on a ball of cotton wool and place under cupboards, near drains, or in cabinets – wherever roaches or ants are gathering. You might also like to spray a mixture of 1 cup of water with 10 drops of essential oil along the floor where bugs enter. Do not do this if you have pets or young children who crawl.
Essential oil uses on your plants: Add a few drops of rosemary essential oil on terracotta pots or on the soil at the outer edge of the pot to prevent bugs chewing the leaves of your plants. Mix a cup of water with 10 drops of cinnamon oil and spray on weeds to prevent them from growing. Mix 10 drops of a blend of cedarwood, spearmint and peppermint into 1 cup of water and spray on plants that are being attacked by aphids.
Make your own linen spray to freshen up your sheets. Combine 10 drops of essential oil of your choice with 2 tbsps of witch hazel or vodka and 6 tbsps of water, shake well and pour into spray bottle. Always allow it to dry fully before folding sheets and spot-test on delicate or solid coloured fabrics.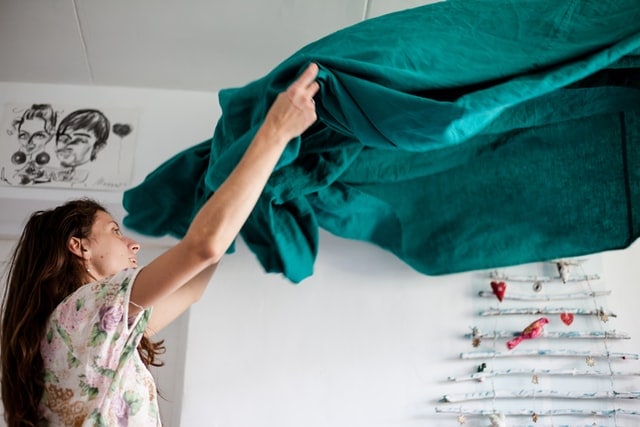 Precautions for essential oils uses at home
Essential oils are natural but can be very strong. Avoid using them if you are pregnant, breast-feeding or have any health conditions.
You should never ingest essential oils.
If you plan to use essential oil on your skin as a rub or massage oil, please do a patch test first.
Some essential oils can make you photo-sensitive or more likely to burn in the sun. Avoid using them on your skin before exposure to sunlight or UV light.
Essential oils are not safe for pets, young babies, children, and the elderly. Avoid using these oils on bedding or furniture that pets or children use, on the floor, or on the skin or fur. If you are using oils as fragrance, spray when the pet or child isn't in the room to allow it to evaporate and provide a scent-free room for pets.
Always use essential oil diffusers in well-ventilated areas and turn off diffusers for 30 minutes to allow breaks.
After mixing or using essential oils, wash your hands thoroughly.
Scientific basis for essential oil benefits
With over 40 essential oils available for therapeutic use, aromatherapy has been proven to help prevent and provide relief from a long list of health conditions and symptoms. It is also a great way to complement conventional treatment of some diseases.
There is scientific evidence that when used correctly, certain oils can aid in the treatment of insomnia, depression, anxiety, skin conditions, digestive ailments, headaches, menstrual problems and fatigue to name a select few.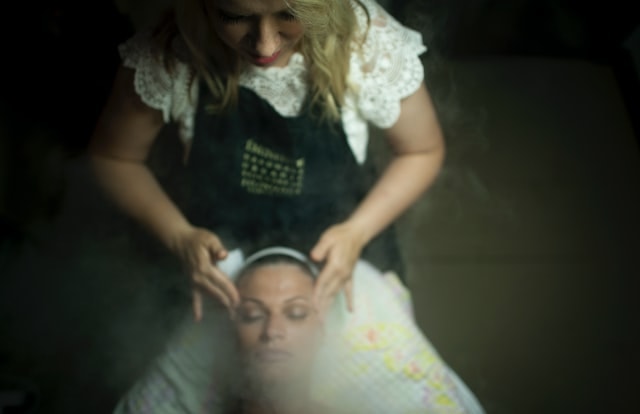 Many essential oils, including clary sage, also have the capability to help manage the side effects of some serious diseases such as chronic pain or high blood pressure.
Essential oil benefits and uses for beginners
Frankincense essential oil: This is known as the 'king of essential oils'. When used as through diffuser it is known for its relaxing qualities and is great for dry skin, razor burn and cuts when used in a topical context.
Lemon essential oil: This is helpful for those who have issues with asthma and sleeping problems. When inhaled it can also boost the immune system and is great for boosting dull looking skin and hair when used topically.
Rose essential oil: Some studies have shown that rose oil has been helpful as a component in the treatment of depression. When inhaled it can also boost libido and is a great natural treatment for acne when used topically.
Lavender essential oil: Rub a bit of this on your skin and it works as an effective natural bug repellant. Along with this use, lavender oil is also known as one of the better oils to help with sleep, stress, anxiety and acne.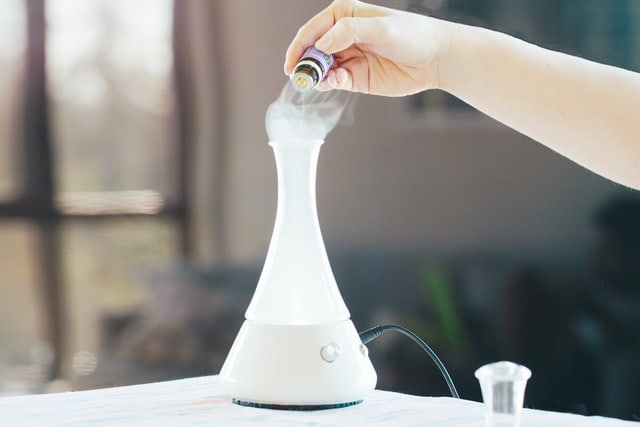 Aromatherapy can be practiced at home in moderation but it's always a good idea to kick-start the process with a qualified aromatherapist. Before treating you, an aromatherapist will work to understand your physical and mental health on a holistic level. This will allow them to give you a more fulfilling treatment tailored to you as an individual so that you can experience the benefits of this fascinating, age-old practice.