It might look like a primitive torture device, but derma rolling or micro needling can be an extremely effective tool in your skincare regime. But before you get rolling, you should read this. Using a derma roller at home is effective and safe when done right, so we're going to tell you everything you need to know about using one.
How does a derma roller work?
A derma roller has a wheel spiked with micro needles that you roll gently over your face. It is available with needles in different sizes, so you can choose the right size for your purpose. When you use a derma roller at home, it creates tiny pinpricks in your skin. This creates a rush of healing on your facial skin, which in turn gives you brighter, fresher and plumper skin.
What are the benefits of using a derma roller?
Using a derma roller at home has these benefits:
Better absorption of your skincare products
Fades fine lines and acne scars
Evens skin tone and boosts radiance
Stimulates increased collagen and elastin production for anti-ageing benefits
However you should avoid using a derma roller if you have:
Active acne (because the derma roller may spread the bacteria)
Infectious conditions like warts or cold sores (the derma roller may spread the infection to other parts of your face)
Facial eczema or psoriasis (open wounds may intensify the condition)
Sunburn, recent wounds or scars, or hives
If you have darker skin tones or are prone to scarring, be diligent with your skin care and sunscreen after derma rolling. Exposure to the sun may cause hyper-pigmentation.
How to choose the right size needles for your home derma roller
When you're buying your first derma roller, you're likely to be confused by the different sizes of needles. If you're new to derma rolling at home, it is best to go with the smallest size, which is between 0.25mm and 0.5 mm.
While all needles will help your skin absorb skincare products better, here are the recommended purposes for different sizes:
0.25-0.5 mm: Use this for benefits of anti-ageing, and for treating enlarged pores, fine lines
1mm: Use this for treating mild scars from acne, stretch marks, inelastic skin
1.5 mm: Use this to treat very deep scars from severe acne or surgery. However, it is best not to use this size unless you are experienced at using a derma roller at home.
Is it safe? Is it painful?
Yes, it is safe to use a derma roller at home if you follow all the right precautions (see below for a full list), learn how to use it the right way and keep your derma roller clean.
If you have sensitive skin, you might feel some pain. Most people do not feel anything except a light tingling.
The only two safety tips to remember are: Be gentle with your skin when rolling; and make sure to sterilize the roller, your face, and your hands.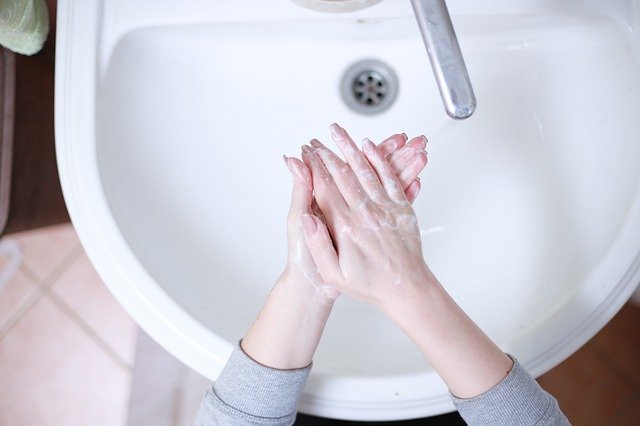 How often should I use a derma roller?
If you're just beginning, start with derma rolling once a week, or twice a month if you're very sensitive.
How do I use a derma roller at home?
Okay, now that you've bought your derma roller, you should know how to use it.
BEFORE:
Avoid using any retinol products on your skin for 5 days before you use your derma roller.
Sterilize your roller well before you begin, using an alcohol-based cleansing solution or rubbing alcohol.
Clean the surface on which you'll be laying down your roller or use a paper towel. You do not want your roller to pick up any bacteria and pass it on to your skin.
DURING:
Cleanse your face thoroughly before you begin. It is recommended that you wash your face and then wipe away any residue and bacteria with an antiseptic cleanser.
Never run the roller over your eyelids. Keep about an inch away from your lower lash line.
Run the derma roller lightly over your face in the following way, lifting the roller after each stroke to go back to the start point (which means don't roll it back and forth on the same patch). Repeat each stroke 3 or 4 times.
Follow this pattern when using your derma roller at home:
Mid-forehead to right temple
Mid-forehead to left temple
Right under-eye towards right ear
Left under-eye towards left ear
Right cheek, from side of nose to where jawbone meets ear
Left cheek, from side of nose to where jawbone meets ear
Right side of mouth to ear
Left side of mouth to ear
Mid-chin to right jaw
Mid-chin to left jaw
Lightly across upper lip
Now go vertically on each side, jaw to under-eye, and from eyebrow to hairline. Repeat 2-3 times.
Roll downwards and gently on the nose.
That' it. Rinse your face with water and let it breathe for a few minutes while you clean your derma roller.
AFTER
Use warm water and a soapy solution – dishwashing liquid or soap is recommended to remove any residual skin or blood. Sterilize it by soaking in rubbing alcohol for 10 minutes, then let it air-dry and put it away.
Now it's time for that lovely nourishing serum. Avoid using anything with retinol or Vitamin C as this might irritate your skin. Choose something gentle and moisturising.
You might see some redness or swelling on your face in the hours after your derma rolling session. You may also see some mild peeling a few days later, but avoid pulling the peeling skin.
Here's how you can get the most out of derma rolling
Do your derma rolling at night so that your skin has time to recover.
Avoid using make-up the next day.
Avoid the sun the next day if possible.
Don't introduce any new skin products after your derma rolling session.
If you're looking for some more at-home beauty treatments, learn how to give yourself a soothing self-massage.