Find out which Massage is best for you?
What to expect from a Massage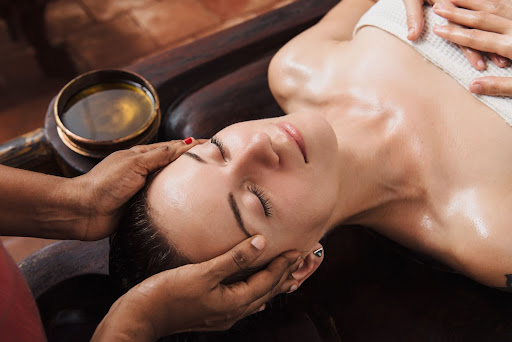 What do you wear for a massage?
Perhaps the most frequently asked question of all! If you're new to massages, you may feel unsure what (if anything) you should wear during one.
The truth is that, yes, many massages involve being naked under the towel. However, it's not mandatory.
As licenced massage therapist, Rod Cain, wisely advises:
"Undress to the point of where you feel comfortable."
If you prefer to keep your underwear on, that's fine. And if you want privacy while you're getting undressed, that's fine too. Simply tell your therapist your preferences at the start of the appointment.
What is massage etiquette?
Naturally, there are the basics like turning up on time, being polite, and acknowledging that the therapist may have another appointment scheduled right after.
Also, make sure to be upfront about any skin sensitivities you may have to fragrances, creams, or oils. If the massage incorporates firmer movements, let the therapist know about your pain tolerance to ensure the experience is comfortable for you.
Should I shower before a massage?
To shower or not to shower before a massage? Hmm, how essential this is remains up for debate among health and wellness experts!
For instance, some say that a pre-massage shower is a good idea to encourage cleanliness and relax your muscles ahead of time.
Whereas, Zeel says to stick to warm showers only. Hot showers can cause too much sweating before the massage, leaving you feeling flustered.
If you do decide to bathe or shower beforehand, make sure to dry off afterward. Massages often include the use of oils, which are more effective when applied on dry skin.
Should I shave before a massage?
Like with showering, shaving before a massage isn't a must. However, doing so may help you feel more at ease when you undress and give the massage a smoother feeling.
If you have time to shave before your appointment, it's recommended to give a buffer of four hours before your massage. Why? Because newly-shaven skin may get irritated by oils or products that the therapist applies to your skin.
Why are you tired after a massage?
Feeling tired after a massage isn't guaranteed. Nonetheless, when you've been laying down for anywhere from 30-90 minutes, and when your muscles have totally relaxed, feeling a little sleepy isn't unusual.
In fact, it can be a good sign! It means your body has had a true break, allowing you to de-stress and feel refreshed the following day.
What should you do after a massage?
Take it easy, if at all possible. The healing effects of a massage continue after the appointment itself, as your mind and muscles can remain in a relaxed state for several hours. Ahh, bliss.
Our suggestion: A cheeky Netflix and chill session after a massage isn't the worst idea!

The different types of massages
What is the difference between a Thai massage and a normal massage?
A regular massage takes place on a standard massage table with a more limited set of movements. Whereas, Thai massages are particularly "active," kneading the whole body with a firmer sequence of movements. Thai therapists usually ask you to lie on a floor mat or bed, as they will use various parts of their body (e.g. palms, elbows, feet) to massage those hard to reach places!
Hold on a second, though, because your options aren't limited to Thai and regular massage! You can also book other types such as deep tissue, hot stone, remedial, and Swedish massage.
Should I get a 30 or 60-minute massage?
There are three main factors to consider here:
How tense or stressed do you feel?

If you're feeling a lot of tension or stress in your body, a 60-minute session may be worthwhile?

How much time do you have available?

If you've got a busy schedule, 30 minutes of relaxation might make more sense for you at the moment rather than a full hour.
What's your budget? 30-60? You're more likely to find 30-minute session within this range. Want something longer? 60-minute sessions tend to fall within the $60-100 range.

Is a 90-minute massage worth it?
If your muscles have been feeling particularly knotted lately then, yes, an extended massage can absolutely be worth it.
It sometimes takes 15-20 minutes or so for the body to reach a completely relaxed state. So, if you want to extend this time, booking a 90-minute session can make a lot of sense!
The cost of massages
How much does a one hour massage cost?
Australians can typically expect a massage to cost between $50 and $100.
30-minute massages may come in a little cheaper, whereas 90-minute or specialist massages are obviously going to be more expensive.
How much should I tip for a massage?
Whether it's taxi drivers, waiters, or massage therapists, figuring out the "right" amount to tip can be a nightmare across different industries.
In the world of massage, there is no set % you're meant to tip. Ultimately, it's an optional practice. But anywhere from 10-20% is generally thought to be the standard for tips.
Where to find Massage Therapists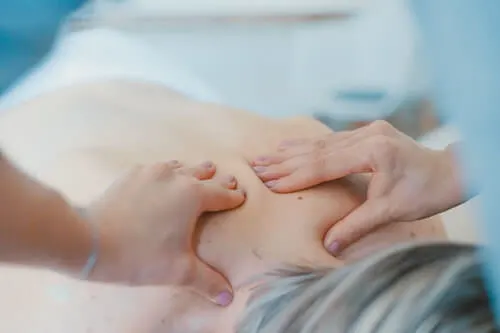 Okay, so we've covered the important bases about what massage involves, the various types you can choose from, and the typical costs.
But if you haven't found one already, you're likely thinking: how can I find a massage place near me open today.
Well look no further than Avaana. With over 500 business synced with Avaana across the country, you're bound to find the perfect match for you.

Fingers crossed, it'll take you no time to resolve your question.
Take care for now,
The Avaana team
P.S. you're awesome!