Massage is the most popular form of alternative therapy and has happy customers everywhere. You don't need to be ill or have a health complaint to book a massage appointment. Myotherapy on the other hand is a lesser known therapy that is used in specific cases. In this article, we'll talk about the differences between massage and myotherapy so you can decide which is suitable for you.
Massage and myotherapy are the biggest complementary medicine professions in Australia, with more massage therapists than the total number of chiropractors and naturopaths. There are an estimated 25,000 massage therapists and myotherapists at present within the country offering clinic-based, home-based, and mobile massage services. This allows you to choose from differing levels of skills and services.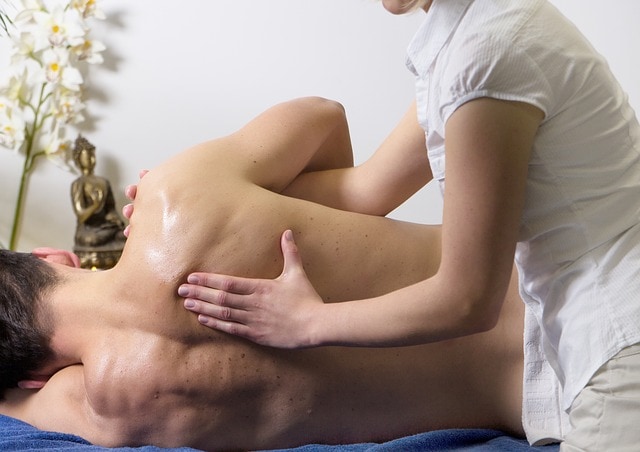 About massage and myotherapy 
Both massage and myotherapy are manual manipulation therapies that work on the muscles, ligaments and tendons of your body. Both forms of treatment are intended to support and enhance the body's functions and provide relief from pain caused by tight tissue.
What is the difference between massage and myotherapy?
Massage and myotherapy have a lot in common but there are subtle differences between the two. While both are forms of treatments, myotherapy is a more intensive form that uses complex techniques and devices to heal or remedy physical ailments. Your myotherapy session may include myofascial dry needling, cupping, deep tissue, muscle stretching, musculoskeletal alignment, augment massage, and a range of rehabilitative exercises.
The primary focus of a massage is to ease tension within the muscles and promote a sense of relaxation and general well-being. A massage is an amalgamation of recreation and treatment in that sense. Massage therapists predominantly make use of their hands and massage oils, and will manipulate and stretch your limbs to release pressure and tightness.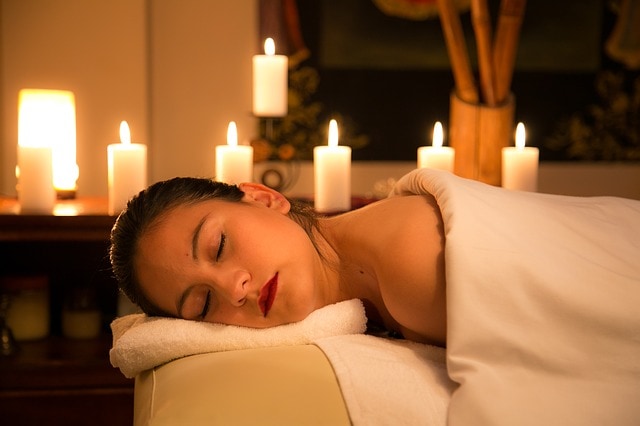 What are the benefits of massage and myotherapy?
When it comes to massage and myotherapy Australia has proven to have confidence in both. Countless Aussies have found relief from a wide range of complaints after only a few weeks of treatment. Neck and shoulder pain are some of the most common issues among those seeking these therapies.
Massage and myotherapy are also popular for back pain and other spine-related problems. Both are known to ease the symptoms associated with headaches and migraines. Also, a myotherapy session can be help the body recover faster from severe injuries or painful conditions like arthritis.
The benefits of these treatments are not solely somatic i.e. they are not limited to only the physical body but go beyond.
They help an individual deal with stress by reducing tension in the mind and body.
They are tremendously useful when dealing with psychological anguish which includes depression and anxiety.
As they help deal with pain on both levels, massage and myotherapy go a long way in addressing chronic fatigue that is a result of the two.
Massage or myotherapy – which is best for me?
Given the innumerable forms of therapies and techniques in massage and myotherapy, it is natural to feel overwhelmed and confused when deciding what is best for you.
When you're trying to decide what treatment to book, you should consider your lifestyle, your health, any current or active complaints, and the reasons for wanting a session. Choosing the right treatment can effectively treat issues like sports injuries, pregnancy-related aches, or pain in the legs/feet or back.
Myotherapy is often prescribed by your medical practitioner or physiotherapist. If you are consulting a professional for a health complaint, ask them about the benefits of myotherapy for your condition.
Choose massage if:
You want a simple procedure to help you relax or feel lighter and more flexible
You have finished a physically stressful event (like a marathon) and want to unwind
You are feeling the need for self-care
Choose myotherapy if:
You have specific conditions that require physiotherapy
You have chronic muscle pain
You have pain caused by bad posture or misaligned joint
You are experiencing reduced mobility or stiffness in your joints
You have sports injuries or sprained muscles
You do not need a prescription to book a myotherapy session, but if you are undecided between massage and myotherapy, it might be best to consult your doctor. You could also call the myotherapy centre to discuss the treatment with a professional, to see if it would work for you.
What to expect during your first myotherapy session
For both massage and myotherapy, it is critical that the communication between you and your therapist is clear and detailed. This is especially important when you book a myotherapy massage, because the treatment will be based upon the symptoms you describe.
If you have X-rays or scans, or have been treated before for the same complaint, do take them with you. Explain your medical background, including any surgery, medical prescriptions, or serious illnesses.
Your myotherapist will conduct some tests to understand your mobility and flexibility, and to discover any trigger points. Based on this, an appropriate treatment plan will be created.
If you're feeling minor stiffness in your back, you might like to try these spine stretches at home. You may also benefit from self-massage at home, which is suitable at any time.
When it comes to health-related therapies, no two individuals suffer the same and thus respond to treatment the same. Choose your therapist carefully, considering factors like their experience level, their qualifications, and their areas of expertise. Avaana can help you find an appropriate professional for you, whether you're looking for massage or myotherapy.