Telemedicine is the distribution of health services remotely through technology. This is done via telephone or video call and aims at helping you stay in touch or get in touch with your medical professional.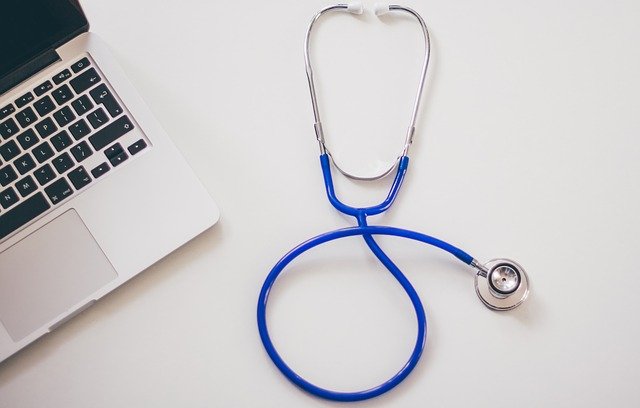 What does telemedicine cover?
Telemedicine covers several health services such as:
Initial diagnosis and evaluation
Regular health checkups
Prescription renewal
Creating a new exercise regimen with a physiotherapist or working on a health plan with a relevant expert
What services does telemedicine offer?
Telemedicine has evolved rapidly and now offers a plethora of medical services including:
General Practitioner services
Management of chronic diseases
Treatment of children with autism
Day-night consultations 
Mental health services
Pregnancy support and guidance
Health diagnosis and treatment of Aboriginals and Torres Strait Islanders
Specialist consultations by those with highly specific medical qualifications
Eating disorder management
Aged individual's care and treatment
Who can use telemedicine?
Telemedicine has emerged as a convenient and suitable solution for those who:
Live in remote locations and have limited access to medical services
Have debilitating illnesses
Suffer from mobility issues
Have limited transportation access
Have scheduling issues and cannot visit a clinic in person
Are caregivers of aged people or very young children
For caregivers, knowing what is telemedicine is important because it can make medical care easier. The Home Medicines Review (HMR) service has been a blessing for caregivers or homes with multiple members requiring medical help. With this service, you can consult a pharmacist or specialist about the correct ways to medicate the person who needs it. The pharmacist will review the prescriptions, check expiry dates, explain dosage, and possible negative interactions of the medicines, and teach you how to use medical devices like blood pressure monitors or insulin shots.
If you have been required to get a physical examination or if you have a medical emergency, telemedicine is not appropriate. In such cases, it would be best to seek prompt medical treatment from a professional at a physical location.
How can I access telemedicine?
If you've researched what is telemedicine and decided it is appropriate for you, you have several ways of accessing medical advice. The first option point is usually your own doctor. You can get in touch with your regular clinic to check if they offer remote medical services. Even if this wasn't possible in early 2020, a large number of medical professionals have started offering telehealth services in recent months.
If you would prefer not to go to your own doctor or GP, or if you need a specialist, you can begin your search online. Avaana can help you find a suitable specialist.
Is telemedicine covered by healthcare or Medicare?
With the increasing popularity of telemedicine in Australia, some telehealth services are covered by Medicare. Before booking an appointment, you should know what is telemedicine going to cost you and how much of it is covered. You may also be eligible for coverage by health insurance in certain cases. In all other cases, you will be required to pay independently.
Medicare: From March 2020, the Australian government has made all citizens eligible for telemedicine subsidized through Medicare. Not all services offer bulk billing, so you should check with the service provider before making any financial considerations.
Health insurance: Numerous health funds now offer remote medical services to their members because of the ongoing pandemic and social distancing measures. Do check with your health insurance provider to understand what is telemedicine coverage under your plan and if there are restrictions of any sort.
Independent payment: If you do not have Medicare or any form of health insurance, the payment can be made online. Do check with the clinic to determine the appropriate mode of payment before you make a booking.
Telemedicine and medical prescriptions
Since 2020, it has become easier for Aussies to have prescriptions filled remotely. A telemedicine practitioner is allowed to prescribe medicines by paper prescription and send them to you via post. If this is not feasible, the prescription may also be changed to a digital image and sent by email, which the client sends to the preferred pharmacy.
The Home Medicines Service is an interim program that pays for the home delivery of medicines to vulnerable people. There are some eligibility requirements for this program so do check if you fit into the category. If not, your pharmacy may charge a fee for home delivery.