In the last decade or so, medical services in Australia have undergone something of a mini revolution in terms of how they are dispensed and made available to people. With almost the whole of 2020 being affected by the coronavirus pandemic, the boom in telemedicine in Australia has been brought even closer. If you've been wondering what is telemedicine and how can it help you, read on.
What is telemedicine?
When considering what is telemedicine, it is important to know that is covers a range of medical requirements apart from just dispensation of medicine. Telemedicine or telehealth services covers all health services that can be provided remotely through the use of technology. It is usually done via telephone or video call and aims at helping you stay in touch or get in touch with your medical professional.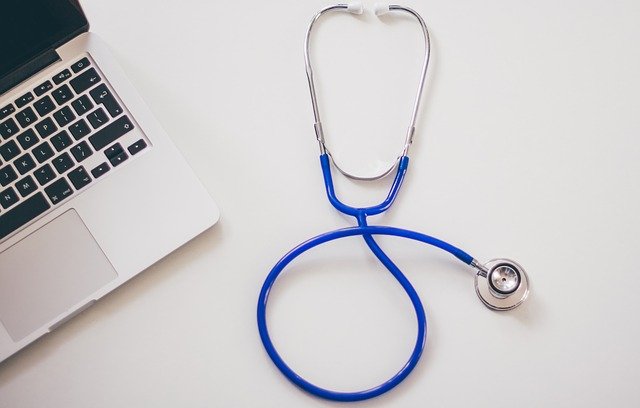 Telemedicine covers a number of health services such as:
Initial diagnosis and evaluation
Regular health check up
Prescription renewal
Creating a new exercise regimen with physiotherapist or working on a health plan with a relevant expert
What is telemedicine and how exactly does it work?
Although every medical practitioner will vary in some respect in terms of how they provide telemedicine services, the essence of the service is as follows:
The client schedules an appointment with a health care professional via phone or email
The appointment can be conducted via a telephone or video call
Most other services are rendered online
If required, the medical professional suggests an in-person appointment in which case the client must visit their clinic or medical center
If prescription medicine is required, telemedicine allows the client to place an order online with a local pharmacy and schedule a home delivery or a pick-up
What services does telemedicine offer?
What is telemedicine capable of doing? Telemedicine has evolved rapidly and now offers a plethora of medical services including:
General Practitioner services
Management of chronic diseases
Treatment of children with autism
Day-night consultations
Mental health services
Pregnancy support and guidance
Health diagnosis and treatment of Aboriginals and Torres Strait Islanders
Specialist consultations by those with highly specific medical qualifications
Eating disorder management
Aged individuals care and treatment
Who can use telemedicine?
Telemedicine has emerged as a convenient and suitable solution for those who:
Live in remote locations and have limited access to medical services
Have debilitating illnesses
Suffer from mobility issues
Have limited transportation access
Have scheduling issues and cannot visit a clinic in person
Are caregivers of aged people or very young children
During the COVID-19 pandemic, telemedicine has been used by clients in all demographics and it is recommended that you book virtual appointments when possible.
For caregivers, knowing what is telemedicine is important because it can make medical care easier. The Home Medicines Review (HMR) service has been a blessing for caregivers or homes with multiple members requiring medical help. With this service, you can consult a pharmacist or specialist about the correct ways to medicate the person who needs it. The pharmacist will review the prescriptions, check expiry dates, explain dosage and possible negative interactions of the medicines, and teach you how to use medical devices like blood pressure monitors or insulin shots.
Do note that if you have been required to get a physical examination or if you have a medical emergency, telemedicine is not the appropriate. In such cases, it would be best to seek prompt medical treatment from a professional at a physical location.
Who is qualified to provide telemedicine services?
As telemedicine continues to grow and evolve, the number of medical professionals learning what is telemedicine and becoming eligible to provide it continues to increase. A few medical professionals who can provide remote medical services include:
Specialists of medicine
Nurses
Mental health specialists
GPs
Allied health care providers
You could also consider the COVID-19 Temporary MBS Telehealth Services fact sheets for an updated listing of all the medical professionals who provide remote medical services.
How can I access telemedicine?
If you've researched what is telemedicine and decided it is appropriate for you, you have several ways of accessing medical advice. The first option point is usually your own doctor. You can get in touch with your regular clinic to check if they offer remote medical services. Even if this wasn't possible in early 2020, a large number of medical professionals have started offering telehealth services in recent months.
If you would prefer not to go to your own doctor or GP, or if you need a specialist, you can begin your search online. Avaana can help you find a suitable specialist.
Is telemedicine covered by healthcare or Medicare?
With the increasing popularity of telemedicine in Australia, some telehealth services are covered by Medicare. Before booking an appointment, you should know what is telemedicine going to cost you and how much of it is covered. You may also be eligible for coverage by health insurance in certain cases. In all other cases, you will be required to pay independently.
Medicare: From March 2020, the Australian government has made all citizens eligible for telemedicine subsidized through Medicare. Not all services offer bulk billing, so you should check with the service provider before making any financial considerations.

Health insurance: Numerous health funds now offer remote medical services to their members because of the ongoing pandemic and social distancing measures. Do check with your health insurance provider to understand what is telemedicine coverage under your plan and if there are restrictions of any sort.

Independent payment: If you do not have Medicare or any form of health insurance, the payment can be made online. Do check with the clinic to determine the appropriate mode of payment before you make a booking.
Telemedicine and medical prescriptions
In 2020, it has now become easier for Aussies to have prescriptions filled remotely. A telemedicine practitioner is now allowed to prescribe medicines by paper prescription and send it to you via post. If this is not feasible, the prescription may also be changed to a digital image and sent on email, which the client sends to the preferred pharmacy.
The Home Medicines Service is an interim program that pays for home delivery of medicines to vulnerable people. There are some eligibility requirements for this program so do check if you fit into the category. If not, your pharmacy may charge a fee for home delivery.
COVID-19 and telemedicine
Before the pandemic, telemedicine was largely restricted to high-risk patients or people who lived in remote areas. That changed in March 2020 when the government increased funding for remote medical services.
Bulk-billing is now easily available within the telehealth community, making it easier for Aussies everywhere to have these services subsidized by Medicare or their own health insurance plans. The government has also laid out incentives for medical practitioners delivering these services.
While these measures are temporary and only in effect until March 2021, they may be extended depending on how the COVID pandemic plays out on the global and local stage.
Mishana Khot is a fiction author and co-founder of The Great Next, an adventure travel company. She has been featured in National Geographic, Forbes magazine, and other publications, and has over 15 years of experience with health, travel, and lifestyle brands.