While you can walk into a mall today and get a massage in a vibrating chair under neon lights and thronging crowds, massage has an ancient and meaningful history. It is one of the oldest healing traditions and was used by many civilizations as a form of treatment. The modern massage definition may be closer to a recreational activity than a form of therapy, but it has incredible benefits for several medical conditions too.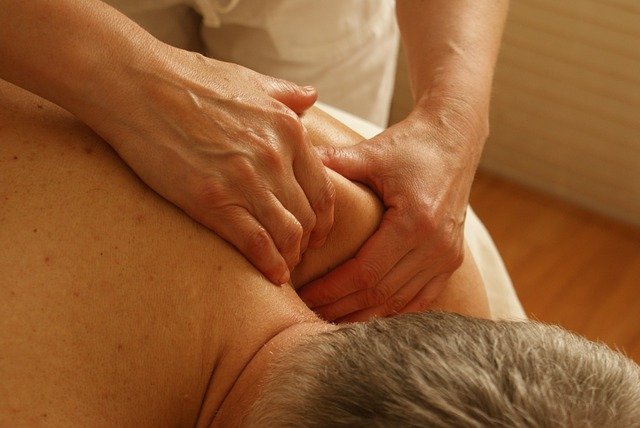 What is the common massage definition?
The most common massage definition is the application of pressure and kneading of muscles, tendons, connective tissues and ligaments by a trained professional to induce a sense of calm and relaxation.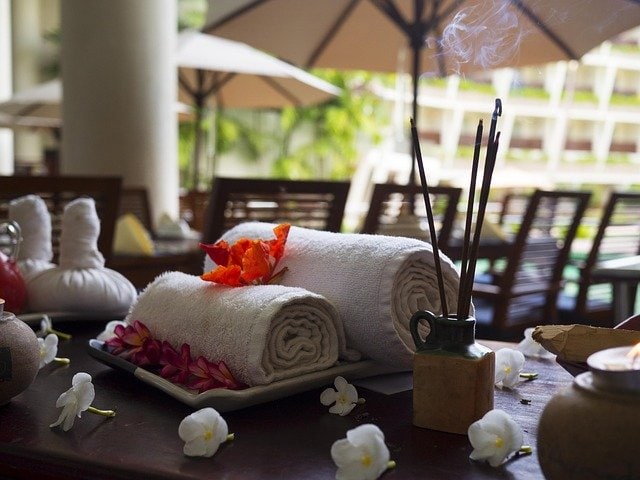 This massage definition talks about the way we choose to use massage now. We book a massage after a long and stressful period at work when we're on holiday, or after a physically exhausting event. This is an indulgent massage meaning an experience that we use to reward or pamper ourselves by reducing muscular tension, stress and anxiety.
This form of massage is different from therapeutic massage which is used to treat medical conditions.
What is therapeutic massage?
When you use massage not as an indulgence but as a form of complementary alternative treatment to improve one's health, it is a therapeutic massage or massage therapy.
A therapeutic massage definition states that it includes manipulation of the soft tissue to improve general health and a sense of well-being. It may involve moving and applying pressure to the fascia, muscles, ligaments and tendons.
In those circumstances, the massage meaning changes depending on the techniques in which touch, intensity and pressure are used.
For many people, a simple at-home massage is enough to create a sense of relaxation and calm.
Using massage to treat medical conditions
Research has shown that massage can be effective in mitigating and managing a whole range of specific health-related disorders such as:
High blood pressure
Chronic lower back pain
Injuries to muscles and soft tissues
Delayed onset muscle soreness (DOMS)
Insomnia
Migraines and headache
Digestive disorders
Osteoarthritis
Besides these physical aspects, massages have also shown promise when it comes to mental health by helping an individual deal with:
Anxiety
Mental fatigue and fogginess
Stress
Depression
In other cases, massages have also shown to be effective for:
Mitigation and management of chronic diseases
Helping dealing with the symptoms and treatment of cancer
Different types of therapeutic massage in Australia
The most common type of therapeutic massage is myotherapy massage meaning a form of massage that treats physical pain or flexibility issues in the body.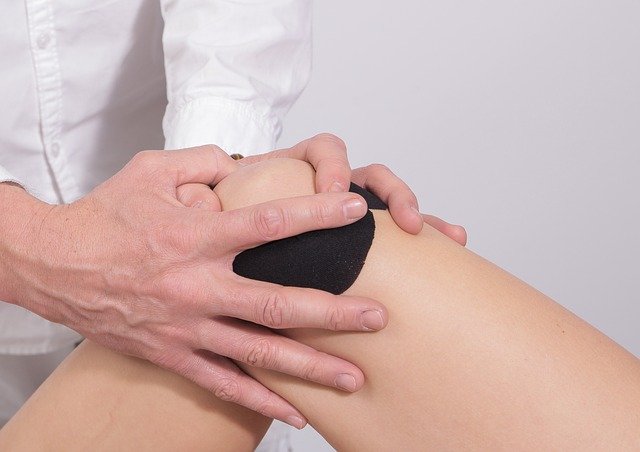 However, there are other forms of massage also used to treat medical conditions.
Remedial massage
This is primarily used to heal damaged and painful tendons, muscles and other connective tissues. It can be used as a form of diagnosis, where the therapist uses a hands-on approach to locate pain and understand what is causing the pain. It is useful for sciatica, migraines, spondylitis, and frozen shoulders or neck. Find out if remedial massage is right for you.
Swedish
This involves kneading the top layers of muscles or hitting and tapping them to deliver relief from ongoing muscle tension. Long, soft strokes are a signature characteristic of this massage but it also uses cupping, kneading, taping, and a few other techniques to diagnose problems. This is useful to help chronic pain, those undergoing cancer treatment, or low back pain.
Pregnancy massage
This massage type definition limits it to only pregnant women and treats only the issues that are common during pregnancy. It can help with swollen or sore muscles, swollen joints, back pain and stress caused by pregnancy.
Sports massage
This form of massage was developed to aid athletes with their training and recovery. It allows a sportsperson to increase flexibility and range of motion while reducing or alleviating injuries.
Reflexology
This involves using hands, fingers and thumbs to work on trigger points in the body, usually the feet. Some reflexologists offer a facial reflexology session that focuses only on the pressure points in the face.
Neuromuscular therapy
Repetitive motions are employed on troublesome areas in this form of myotherapy to treat chronic pain, trapped nerves, tender muscles and other nagging problems.

Shiatsu
This massage relies on the manipulation of acupressure points to treat a wide range of health conditions.
Hot stone
The massage involves the use of heated stones which are placed on certain parts of the body to calm muscles and induce a sense of complete relaxation. Find out all you need to know about hot stone massage.
When considering massage therapy, you should know that this is only a complementary form of treatment. It cannot be used on its own to heal or recover from any condition. If you have any preexisting conditions, it is recommended that you consult your medical practitioner about therapeutic massage.
What other benefits does massage offer?
In addition to dealing with the specific medical conditions mentioned above, a massage also offers some other health benefits. After a few sessions, you should notice some of these benefits of massage meaning that your body is benefiting from a regular massage routine:
Clear skin and improved tone
Mental clarity and heightened sense of awareness
Improved blood circulation
Reduction in stress and anxiety
Stronger immunity due to stimulation of the lymphatic system
Reduced tightness of muscles
Increased flexibility and joint mobility
Faster recovery from injuries and exercise
Improved mental health and sense of well-being
When should you not book a massage?
While massages are a good choice of alternate treatment for a wide variety of health problems, there are certain medical conditions for which they are not recommended. In such situations, you should avoid getting a massage or consult your medical practitioner before you book.
Do not get a massage without consulting a doctor if you have the following conditions:
Pregnancy
Chronic or life-threatening illnesses
Infectious skin trouble such as cold sores, eczema or warts
Osteoporosis
You should also avoid a massage should you be suffering from:
Cuts, infections or any form of skin rashes
Blood clots
Bruises
Nerve damage of any form
Fractures or suspected broken bones
Burns
If you're wondering Where can I find a myotherapist near me, Avaana can help.