You may not associate meditation or mindfulness with kids. Especially if you're used to seeing them bouncing around all the time. You may not even think meditation is required at that young age. But reports suggest that one in seven Aussie children suffer from mental health concerns, including ADHD, depression, and anxiety. Mindfulness meditation for kids can be a great way to create a space where your child can begin to understand these issues.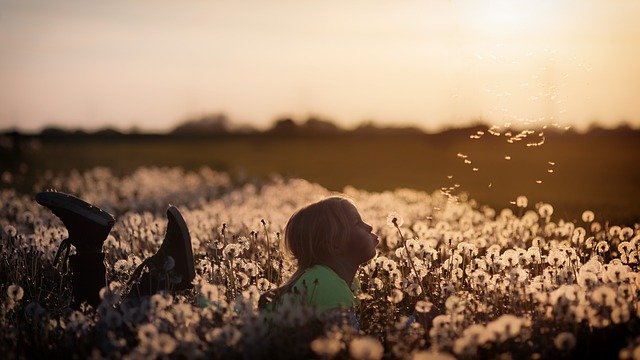 The importance of mindfulness for children is not lost on the Australian government as well. In 2019, the government allocated AUD 2.5 million as part of its budget towards a school-based mindfulness initiative known as Smiling Mind.
What is mindfulness for children?
Mindfulness and meditation might be used interchangeably but there are differences between the two. Meditation is a subset of mindfulness, which is an umbrella term for several mental health practices.
If one were to define mindfulness in general terms for the average individual, it is the practice of bringing awareness to the mind-body connection. It is easily understood by referring to it as "allowing oneself to be in the moment". Mindfulness brings together meditation, breathing techniques and methods to cultivate awareness.
Kids may understand mindfulness more intuitively than adults because it is something that is second nature to them. Younger children find it incredibly easy to be mindful of their surroundings because they are experiencing new ideas and sensations all the time. While older children may not retain the sense of wonder and novelty, they can still imbibe the techniques of meditation faster than adults.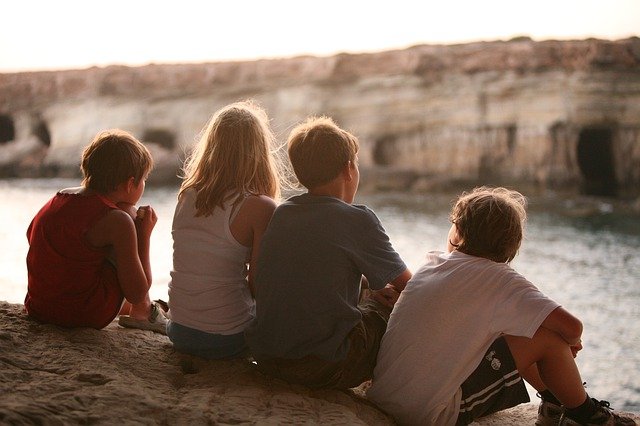 Mindfulness meditation for kids teaches them to be present in the moment and process the difficulties they face in everyday life. These may stem from school, the world or from their own homes.
How long should mindfulness meditation for kids be practised?
The length of a session of mindfulness for children depends on their individual preferences and adaptability. Paediatricians make the following recommendations:
Preschool: Once a day for a few minutes
Grade school: Twice a day for a maximum of 10 minutes
Teens and adults: Twice a day for a total duration of 5-45 minutes
What are some exercises or techniques for mindfulness meditation for kids?
All exercises, activities and techniques that help cultivate mindfulness in children share the common characteristics of being fun. Any activity must keep children engaged and interested in mindfulness, but it should also be flexible enough to be easily incorporated into their daily lives.
The most common mindfulness practices for kids are:
Gardening: Nurturing and growing plants allows children to be in touch with nature and themselves
Listening walk: This involves going for a walk with your child and encouraging them to share their surroundings
Mindful posing: It is far easier to be mindful and aware of the body than of the mind which is why mindful posing is so successful for improving awareness and building concentration.
Photography: Seeing the world through the lens of a camera allows children to have a different view of the world
Five senses exercise: This is one of the most effective and easy-to-practice exercises. Get your child to bring their attention to one sensation by incorporating all five senses.
Drawing and colouring: Creation of any kind allows children to remain in the moment by bringing heightened attention to details
Music: Listening to music or playing an instrument is useful to garner focus and attention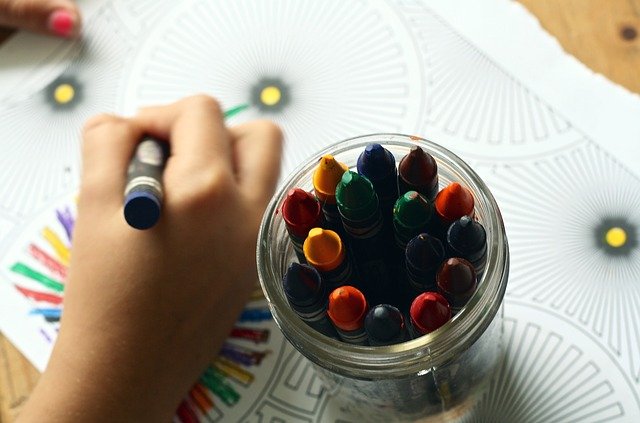 What are the benefits of mindfulness meditation for kids?
Kids are easily stimulated and usually very active. This is where mindfulness meditation can prove to be useful. It allows children to relax their restless minds and thereby calm their bodies. It creates a framework for them in which they learn how to regulate their emotions and behaviour while improving communication. In the long run, this helps them understand and deal with the complex feelings that are an integral part of the human experience.
Here are some benefits that a regular mindfulness meditation for kids can offer:
Enhanced capacity to regulate emotions
Reduced levels of stress and anxiety
Higher levels of attention and focus lead to improved cognition
Improved behaviour in social situations
Improved resilience to the challenges of life
Higher levels of emotional intelligence
One of the biggest benefits of a mindfulness routine for kids is that it helps them settle down and prepare for sleep. With some practice, an easy guided sleep meditation can make bedtime easier for everyone.
Are there resources or guides for mindfulness meditation for kids?
Several resources help to cultivate mindfulness for children:
Talk to a professional
If you think your child needs counselling, you should consult a child psychologist or mental health expert who works with children. Therapies that have their basis in mindfulness are a staple among current mental health professionals who cater to children across Australia. Child psychologists and other mental health therapists are experienced and qualified in mindfulness meditation for kids and will be able to teach them to achieve a positive state of mind.
As mentioned earlier, this program conducted by the government might arguably be the best resource for mindfulness meditation for kids. Available online and as a mobile application, it has been put together by a team of psychologists and educators. In it, you can find guided sessions for mindfulness for children of all age groups and socio-economic backgrounds.
If you would like to find a counsellor, Avaana can help you.