The pandemic has brought about unprecedented changes in the way we maintain relationships. For those who have been locked down together with loved ones or family, it has offered the joy of stronger bonds and quality time. But for those separated from family or loved ones by travel restrictions or city lockdowns, it has caused loneliness and anxiety, especially those in a long-distance relationship.
Long-distance love can be challenging at the best of times. During this pandemic, the Victoria lockdown having been extended for weeks has made it seem like there is no end in sight for many couples living apart. In this article, we'll discuss the significant mental health repercussions of this.
What are the mental health issues related to maintaining a long-distance relationship?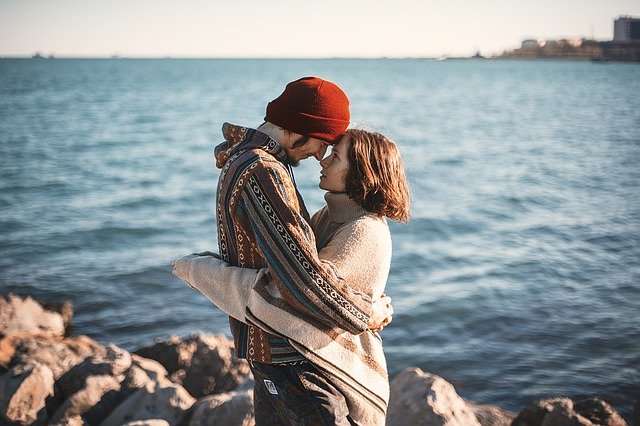 A loving and supportive relationship offers the benefits of security, emotional wellbeing and companionship daily. For couples separated by distance, it can be difficult to enjoy the same emotional benefits of a relationship. Some of the challenges include:
A long-distance relationship requires higher levels of commitment, patience and respect. Coordinating time zones, travel plans, vacation time, and working around each other's schedules – these can be difficult to manage when added to the usual pressures of daily life. In the long run, this can lead to anxiety and depression.
Being in a relationship quells the feeling of being alone. In a long-distance relationship, when your significant other cannot be with you after a bad day or when you're ill, the feeling of being alone may intensify.
Insecurity and jealousy are possible in any relationship, but without the reinforcements of small gestures of affection or knowing how your partner's day is going, they can be intensified.
Setting expectations for a long-distance relationship
Sustaining a relationship that spans different states or countries can be difficult. But whether you're just starting a long-distance relationship or have to adjust to changing circumstances in an existing relationship, setting realistic expectations can make it easier.
Consider having a long chat with your partner about these factors:
Discuss the needs that you and your partner have so that you can both work towards them. This works well if you can break it down into smaller details: how many times do you want to chat every week or can you budget for tickets and hotels to meet every month? The more specific you are, the less you're leaving to chance or "I didn't know you felt that way" moments.
Decide on a communication schedule and stick to it as much as possible.
Set ground rules for dealing with difficult situations like disagreements. Will you give each other time to cool off? Will one of you feel neglected if the other needs to take that time?
Have an honest chat about what makes you feel loved. Do you like to have long intimate calls every week, or would you rather get surprise flowers now and then?
Set up a schedule for travel plans or dates (even if tentative) for meeting, so that both of you know exactly how long you have to wait to see your partner. This is especially critical because a long-distance relationship with no milestones can not only be infinitely frustrating but also unsustainable. When you have something to look forward to, it makes it much easier to cope with the distance and the time apart.
How can I make a long-distance relationship easier?
While it may seem intimidating and daunting, know that many couples have made a long-distance relationship work. Some have even spent years apart and kept the flame alive.
Here are some tips to make that long-distance love last:
Be confident and positive
Accept that there will be a distance between you and your partner for a considerable period. Stay optimistic about the relationship and help to bolster your partner's confidence when needed.
Avoid jealousy
It will be very difficult to maintain a long-distance relationship if you allow jealousy to affect the strength of your bond. Your partner will inevitably make new friends and attend other social events when you're not around. Try to remember that you and your partner love each other and want to stay together, and respect your partner's right to a full life even when you are not with them.  
Keep in constant touch
Even if you can't meet often, you can chat regularly and keep up with what's happening in each other's lives. By staying in touch daily, you won't feel like you're missing out on everything your partner experiences. Set up a schedule to chat if needed, especially if there is a major time difference.
Be honest
Very few things kill a relationship faster than a lack of communication. When you're together, physical cues like facial expressions and the tone of your partner's voice can add to your understanding of each other. But when you're apart or using technology to communicate, it's easy to misconstrue or not fully comprehend the importance of something. Be open and tell each other how you're feeling.
Use technology
Luckily for you, there are a wide variety of tech products that you can use today to keep your partner involved in your daily life. Apart from video calls, make plans to attend virtual events together, watch a new movie at the same time from your own homes, order small gifts and have them delivered to your partner's home, use a language app to learn a new language together so you can speak to locals on your next big holiday, or try out recipes with your video on.
Be there even when you are not there
One of the biggest reasons for a relationship (long distance or otherwise) is that one person feels they do not receive adequate support and comfort from the other.
Even though you are far apart, life is going to throw all kinds of things at you: bad days at work, fights with siblings or close friends, deaths or illness in the family, and now even a worldwide pandemic. You can't physically be there for one another but you can make follow-up calls, send links to articles that your partner might find helpful, send flowers or hot soup, or ask a common friend to help out.
Surprise them
Many of the best moments in a relationship come from spontaneous moments. To surprise your loved one from far away, send them letters or emails to tell them how special they are, send gifts or get groceries delivered for each other, or drop by for a quick weekend visit.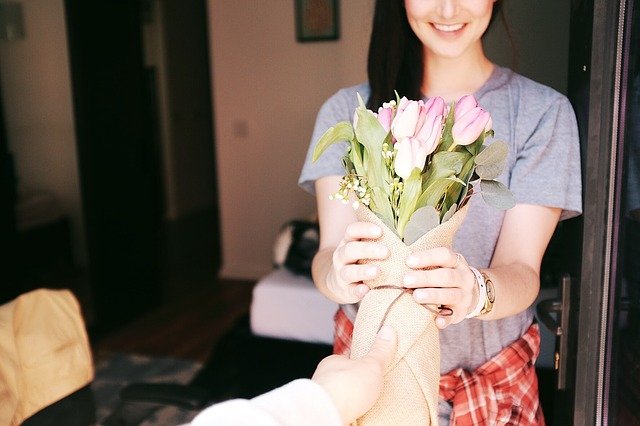 Avoid the emotional distance of long-distance
A long-distance relationship can be really difficult, but science has found that what makes it hard is not the physical distance as much as the emotional distance.
In 2019, the research team at Queen's University published a study comparing long-distance couples to those who lived in proximity to each other. They found the following:
There was no significant difference in relationship quality for both types of couples.
For long-distance couples, the farther apart they were geographically, the higher their level of satisfaction, intimacy, and communication.
The reason for relationships breaking down for both types was the lack of emotional connections and not the distance.
When it comes to any relationship, if there is a big gap between expectation and reality, it is bound to break down. Remember that staying connected and in touch with each other's lives is the most important factor in keeping your relationship strong.
Using technology to stay connected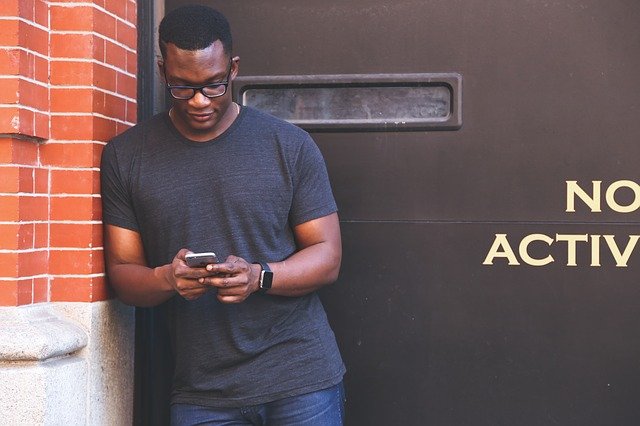 Long-distance relationships are not new and couples who live far apart have managed to stay in touch through emails, letters and phone calls. But with the tech developments today, it is far more convenient to see and communicate with your partner no matter where you are.
A study of 63 couples published in the Journal of Communication states that usage of digital media like video chatting and texting helps keep the spark alive in long-distance relations. It is worth noting that the study emphasized that this is more prevalent in the tech-savvy younger generation.
So if being geographically apart is inevitable for the two of you, there is no need to fret or despair. You can make use of technology and communicate with each other to keep the relationship on track. Here are some more ideas to use technology for your long-distance love:
Use communication apps to send voice notes to each other
Voice notes, unlike text, have a few distinct advantages. They can be replayed over and over again allowing you to listen to the voice of your loved one. They convey emotions and feelings which are often lost in the text.
Schedule virtual dates through video calls
Schedule date nights through your favourite video chat applications and programs. You can have virtual dinners, watch movies virtually together or simply have an evening of conversation with romantic lighting.
Use tech to spice up your love life
Not being able to hug or kiss your partner is hard, but with technology, you can enjoy intimate moments together. Try to avoid mixing regular chats with sexy rendezvous meetings, or you'll end up losing out on the daily updates. Instead, schedule video calls on safe networks or apps to keep your love life blazing and enjoy a long-distance hook-up.
Play games online with each other
Every relationship needs a bit of fun to keep it light and easy. There are tons of games you can play online, either together as a team or against each other. If neither of you are gamers, try word games, quizzes, work out together, or try other easy ways to laugh.
Stay in constant touch through instant messaging applications
Instant messaging apps allow us to be in touch with our loved ones at all times of the day irrespective of the distance. Leverage this to your advantage but be respectful of time differences and working hours.
Send unexpected and thoughtful emails
An email can have the impact that letters did all those years ago. The gesture of a well-crafted and thoughtful email is enough to show that you care and that you're thinking of your partner even when you're not chatting.
Take virtual classes together to engage in similar activities and feel a sense of belonging
Online learning has taken off during the pandemic. You can spend quality time productively by enrolling for the same classes to grow the relationship and yourself. It also gives you something to discuss and work towards as a couple.
Look after each other and yourself
When it comes to a relationship, it is important to make time for communicating and being there for each other, but it is just as important that the two of you have a life that is full and healthy.
When you fill your day with friends, career goals, self-care and personal hobbies, it offers you a fulfilling and happy life. It also balances your mental and emotional health, making you a better partner to your loved one.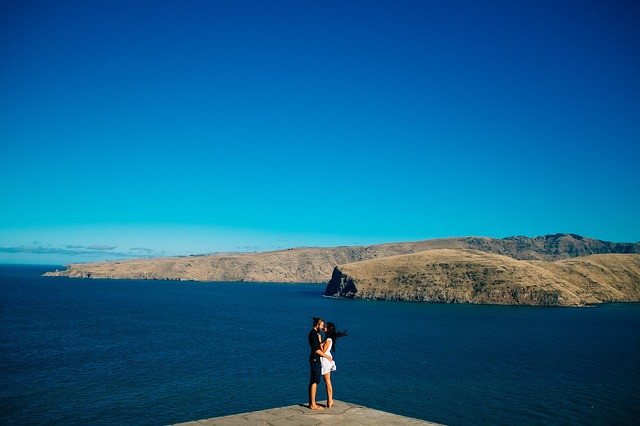 If you feel overwhelmed by your long-distance relationship, you might like to talk to a counsellor. Some professionals even offer video sessions for both partners. Avaana can help you find a counsellor near you.
At the end of it all, no one can tell you how to have a perfect relationship, whether long distance or otherwise. The responsibility for this lies between you and your partner.