Have you tried acupuncture for neck pain?
If you have neck pain yourself, you're not alone as approximately 1 in 3 Australians deal with it each year. And women are usually more affected than men. While the
discomfort is usually harmless
and goes away on its own, there are ways to speed up healing.
Acupuncture is one of these options.
It's great because it offers pain relief without the nasty side effects associated with many pain relievers (NSAIDs)
. Already tried gentle stretching, heating pads and medical advice from physical therapists? Then it may be time to see an acupuncturist for your neck pain.
Let's take a closer look at whether acupuncture is a good pain-relieving choice for you.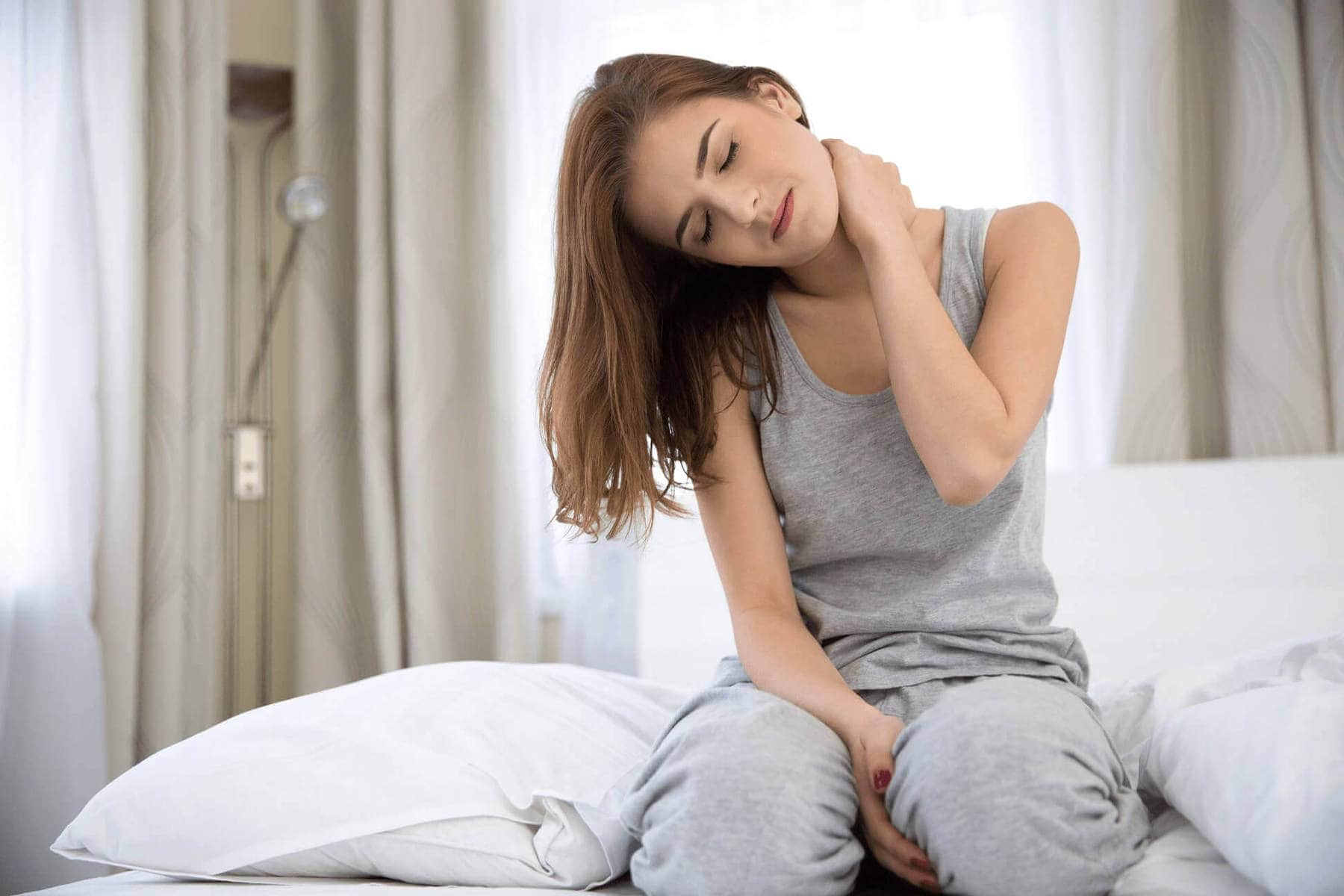 Can Acupuncture Help Neck Pain?
Acupuncture is a traditional Chinese medicine. It stimulates meridians by inserting tiny needles into the skin. Acupuncturists understand which meridians can alleviate neck pain.
Needles are placed into areas of soreness to release stored energy. They're also used in other locations that offer systemic healing support for the neck.
Using acupuncture for neck pain treatment has the potential to:
Reduce neck and shoulder pain

Ease tension in the neck muscles

Minimise numbness and tingling

Improve flexibility in the neck and shoulders

Extend range of motion in the shoulder and arm

Enhance mental clarity

Lower incidence of pain-related nausea.
Scientific studies have analysed the effectiveness of acupuncture as a neck pain treatment.
Results vary from person to person.
Duration of benefits also varies from hours to days to months.
However
,
safety data
 shows the absence of serious adverse events and good patient compliance
. This is why many people try acupuncture for acute and chronic neck pain.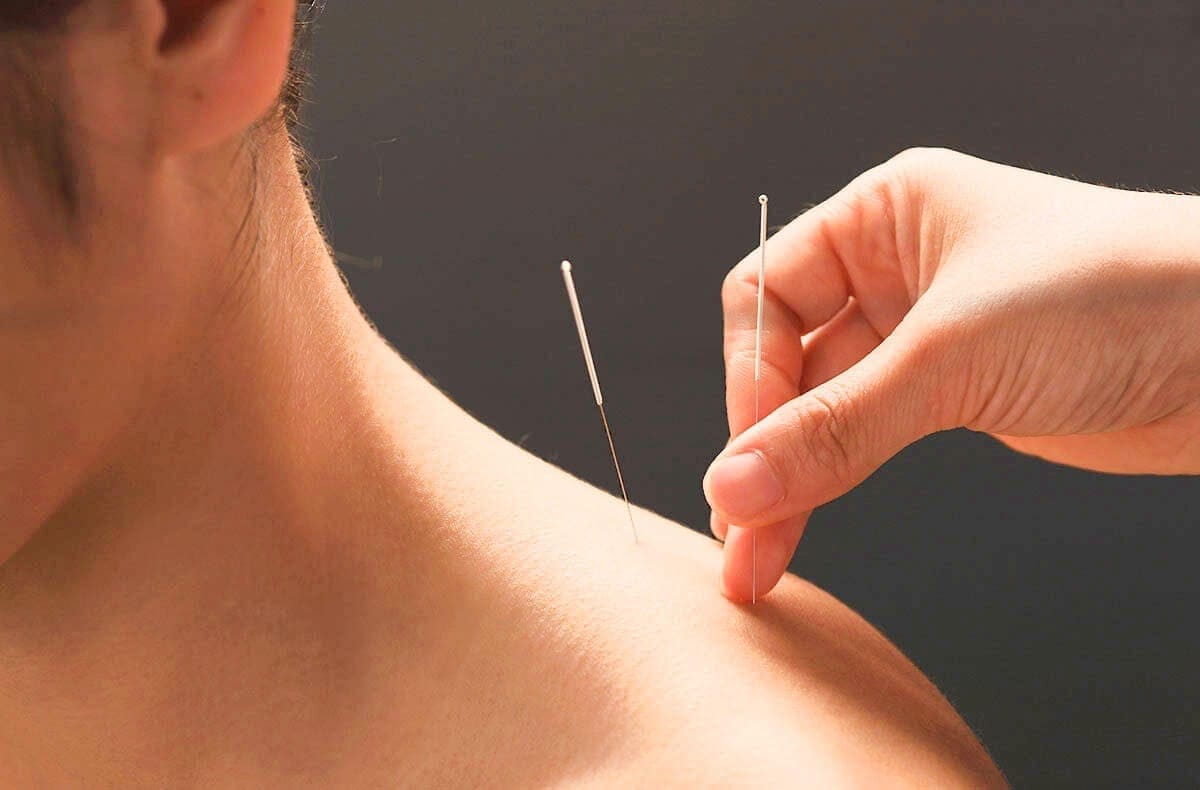 Can Acupuncture Help ALL Causes Of Neck Pain?
Neck pain has many causes, with some of them being easier to treat than others.
Realistically, acupuncture cannot treat all causes of neck pain because there are instances where more invasive treatments provide better, long term results.
Neck pain often improves when you use acupuncture if it relates to:
Poor posture

Unusual sleeping positions

Muscle tension

Muscle strains

Whiplash

Regular use of computers

Pinched nerve

Herniated discs

Injuries

Arthritis in the neck

Age-related neck pain.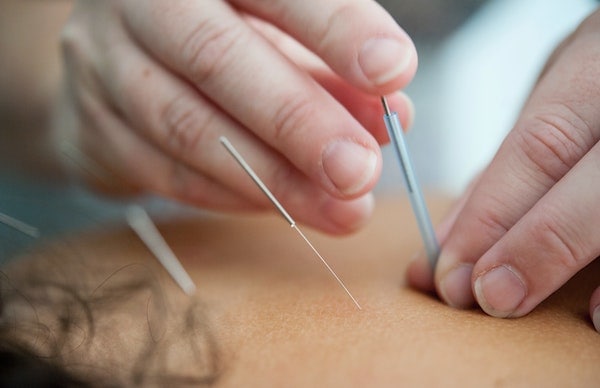 Can Acupuncture Prevent Neck Problems?
Acupuncture doesn't only have the potential to treat neck pain, it can also help prevent it.
If you've ever had acupuncture, you may be familiar with the relaxed (sometimes euphoric) feeling you get after treatments.
This post-treatment high is the result of acupuncture points stimulating the release of feel-good hormones, which helps you feel happier, calmer, and less stressed. This process encourages muscles, including your neck and shoulder muscles, to let go of tension and relax. When your muscles are more relaxed, you're less prone to injuries and the postural problems that contribute to neck pain.
It's also possible for acu-points to directly stimulate tight and tense muscles using trigger point therapy, thereby helping to prevent the development of aches and pain, including neck pain.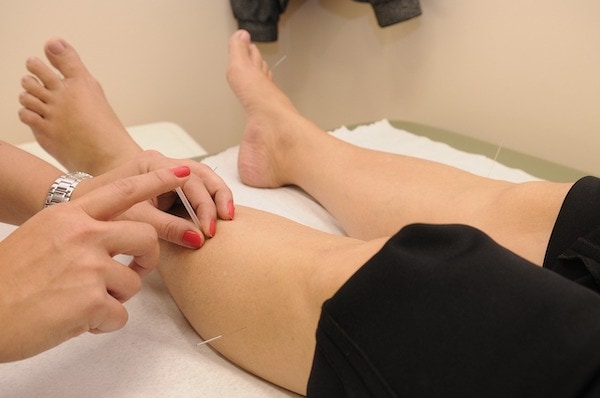 Using Acupuncture For Neck Pain in Australia
Australia is a lucky country. And YOU are one very lucky Aussie if you're interested in acupuncture.
In June 2020, there were 4,921 registered Chinese medicine practitioners in Australia for you to choose from. Of these, 97.9% were registered Acupuncturists who are supposed to follow a standardised set of procedures and regulations.
This is great news for anyone interested in using acupuncture to treat neck pain, as it means you have a smorgasbord of practitioners to choose from.
However, it also means that searching, 'acupuncture for neck pain treatment near me', can return an overwhelming number of results, making it difficult for you to know who to trust.
Don't worry, Avaana's got you… and the acupuncturist who can help your neck pain.
In case you didn't know, all the Acupuncturists on Avaana are vetted before they list on our marketplace. This makes it easy for you to find and book a local, trusted acupuncturist who can treat your neck pain, at a time that suits you.
If you're ready to ditch short-term or chronic neck pain using natural methods, click here to find a local and trusted acupuncturist who can help you