How can Nutrition help me?
With so much information on food and nutrition online, it's difficult to know who and what to trust. Thanks to weight loss trends, fad diets, eating disorders and poor dietary awareness, we're bombarded with conflicting messages every day regarding what is healthy and what is bad for us. However, there is a way to sort through the noise. Talking to an expert to help you understand what is best for your diet and lifestyle and planning your diet better can help you meet multiple goals, reduce the impact of some illnesses, and help you feel and look better.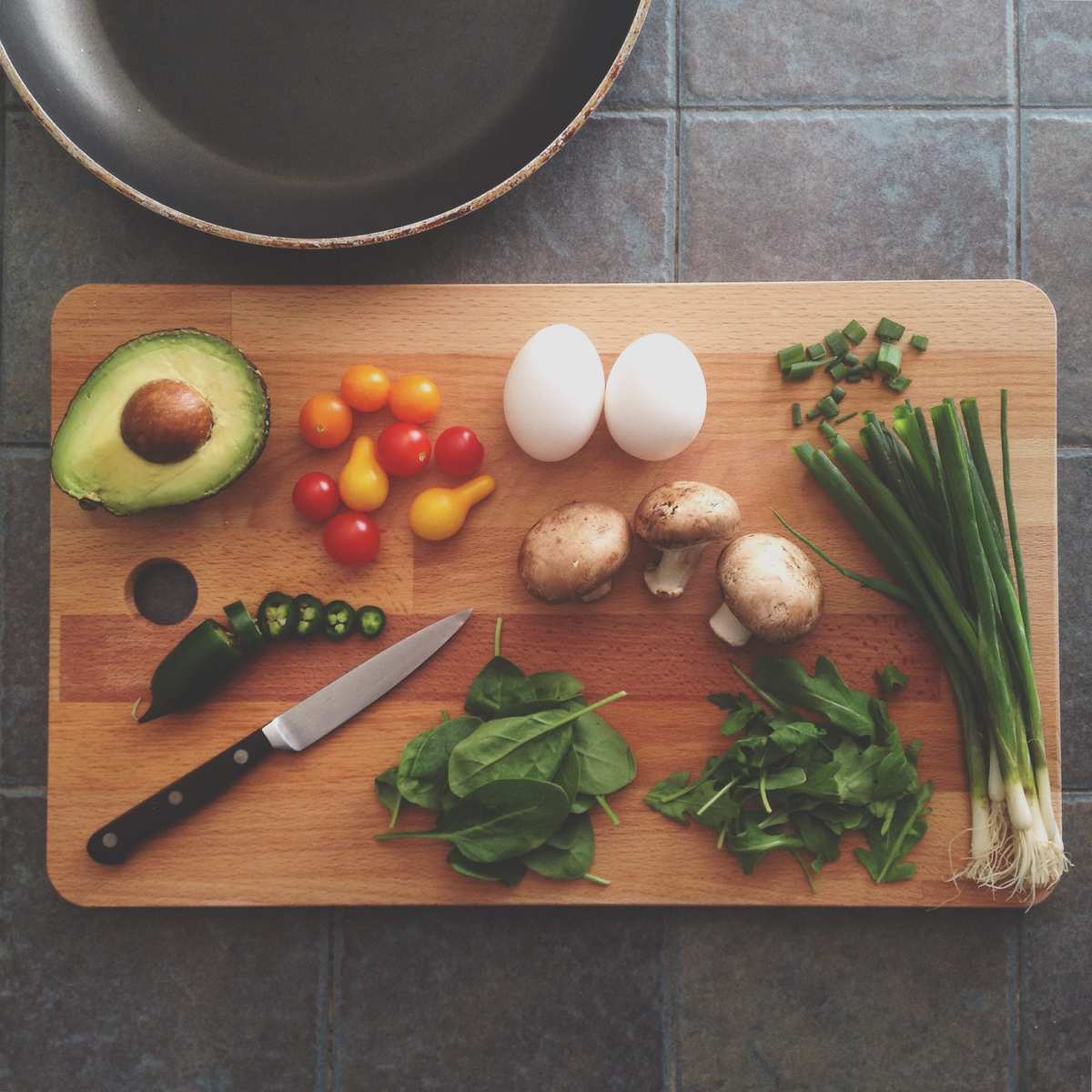 Is there a nutritionist near me?
If you're looking for expert nutritional advice throughout Australia, Avaana has listings across the states. You'll find a list of local dietitians and/ nutritionists near you, and that's the best place to start.
What is the difference between a dietitian and a nutritionist?
Every dietitian is a nutritionist, but not all nutritionists are dietitians. Here's a quick look at the difference between the two:
| | |
| --- | --- |
| What does a nutritionist do? | What does a dietitian do? |
| Nutritionists can take basic courses to be able to offer a wider range of services – for example, a fitness instructor may take a six-week course to understand food and weight loss better | Dietitians are required to have a minimum of one year of supervised work experience in a healthcare facility, community, or catering business |
| Must have completed at least Higher Education, but may also be a post-graduate, Master's degree holder, or even PhD with a specialisation in nutrition | Must have completed tertiary education, and must also have completed a university-level dietetics program accredited by the DAA (Dietitians Association of Australia) |
| No national governing body or authority to assess qualifications of nutritionists. May join the (voluntary) Nutrition Society of Australia (NSA) or the Accredited Practising Dietitian (APD) program, which is recognised by Medicare | Governed by the Dietitians Association of Australia (DAA). May join the Accredited Practising Dietitian (APD) program, which is recognised by Medicare |
| Qualified to offer services to sports bodies, gyms or fitness clubs, and schools. Can work with children, athletes, organisations, and for individual client counselling | Qualified to offer services to private clinics, hospitals, healthcare institutions, and in the field of medical nutrition research |
| Can help you assess what nutrients and essential vitamins you are consuming | Can provide medical nutrition therapy and group or individual dietary counselling |
| Will help you identify what foods you're consuming that, for example, may be too high in fat or low in vitamins | Will provide individual dietary counselling to assist with losing weight and dealing with the emotional aspects involved with the food choices you make |

How nutritionists work
Dietitians and nutritionists can both help you with a customised meal plan. They will help determine what foods are having a negative impact on your health and wellbeing. This process is also used when assessing whether you may be lactose intolerant, coeliac, or whether you have allergies or intolerances. As no two people react the same way to the same foods, dietitians and nutritionists will spend time seeing how your body reacts to different foods. They will then work to help change your nutritional habits for the best.
Can I consult a nutritionist online?
Yes, many of our listings offer online nutrition coaching or online sessions.
Why consult a dietitian or nutritionist?
You know by now that your food choices affect how you look, feel, and behave. Someone with a large component of junk food in their diet is often overweight and feels lethargic. Someone with diabetes can have severe health problems later in life, while someone with chronic acidity will feel the discomfort in just days. Although activity, exercise, lifestyle, and hereditary factors play a role, what you eat is a large part of it.
These are some of the areas in which nutrition can be a big factor:
| | | | | | |
| --- | --- | --- | --- | --- | --- |
| Physical benefits | Fitness benefits | Beauty benefits | Benefits for medical conditions | Child development benefits | Mental health benefits |
| Nutrition for weight management and weight loss, in a healthy way | Nutrition for strength and energy, resilience building, gaining muscle mass, increasing muscle tone | Nutrition for smoother, firmer skin, thick shiny hair, clear sparkling eyes | Nutrition to manage health conditions such as allergies, cancer, asthma, diabetes | Nutrition to give optimum physical and mental growth to a child | Nutrition to ward off depression, cognitive decline |
Nutrition for weight loss
Some of the most popular fad diets can also have adverse effects on your health in the long run. Depriving your body of these food groups can lead to deficiencies of specific vitamins or minerals, causing hair loss, dull skin, or loss of muscle tone. A nutritionist can design a diet plan for you to meet your weight loss targets while maintaining your health and wellbeing.
Nutrition for fitness
Getting calories from the right source is vital in order have enough energy and strength to work out and then go through your day as planned – without consuming empty calories. A nutritionist can help you with that. If you are consulting a physiotherapist for injuries, they may ask you to visit a nutritionist to include more healing superfoods in your diet.
Nutrition for beauty
Make-up and skincare products can only go so far, but you can fine-tune your nutritional plan to give you smooth, firm skin, clear eyes, and healthy hair. A nutritionist can advise you on a diet that maximises your intake of the building blocks of amino acids, collagen, and protein to stay fit and beautiful.
Nutrition to treat medical conditions
From allergies and intolerances, to cancer and diabetes, many kinds of medical conditions can be managed by the right dietary plans. A nutritionist can help diagnose food groups or substances that you may be unknowingly allergic to, thereby preventing any reactions you might be experiencing – like bloating, rashes, or nausea, after eating. Medical conditions like high cholesterol, diabetes and vitamin deficiencies can be controlled to a certain extent by dietary modifications.
Nutrition for children
Consulting a nutritionist for your child can have immense benefits on their development. In 2018, Nutrition Australia Consulting shared that only 10% of students in Victoria were eating their recommended intake of fruit and vegetables, and getting as much as 40% of their daily energy from junk foods like cakes, crisps, and sweets. By replacing food in their homes and schools with healthier options, studies have shown that the right diet and nutrition can improve a child's concentration and cognitive skills as well as their emotional health.
Malnutrition or dietary deficiencies in early childhood can severely delay the physical and mental development of a child. It can lower immunity levels, making them vulnerable to frequent illnesses and infections, and can lead to health problems later in life.
Nutrition for mental health
Eating a balanced diet that provides the right vitamins and minerals has numerous benefits for your emotional and mental health. ABC News reported that a diet rich in fruit, vegetables, nuts, and fish or olive oil has been found to be extremely beneficial in warding off or reducing rates of depression, cognitive decline (loss of mental abilities with age), and dementia.
What to expect in a consultation with a nutritionist
Many people feel intimidated about visiting a nutritionist, fearing they will be asked to eat 'rabbit food' (greens and veggies only) or reprimanded about any junk food habits. However, a nutritionist is not a boot camp commander, they study the science of food and ingredients, and will be able to explain why something you're eating may not be right for you and offer you alternatives. You can expect a friendly chat and a professional approach.
So book your first session with a nutritional expert today and enhance your perception of food and its impact on your health!