Types of group fitness activities
How can group fitness help me?
Let's see why group fitness classes or working out together through any activity has far more chances of you staying consistent: So, you've decided that you're going to stay in shape and avoid those cupcakes but when the weekend arrives, you end up 'cheating' and when that dress or that tuxedo you bought doesn't fit, you feel it's time to push the emergency bell.
Whether young or old, people are looking for newer and lighter forms of fitness that can help keep both the calories and the macarons at bay, given the rise in new fitness forms such as Zumba, Pilates, and Crossfit.
The next step is to make time in your busy schedule for working out in a group, especially if you want to stay pumped and get results sooner. In case you're worried about living up to the group's pace or feel you'll concentrate better if you're solo, then think again because when it comes to fitness, having a group around you is more likely to make you feel motivated and charged.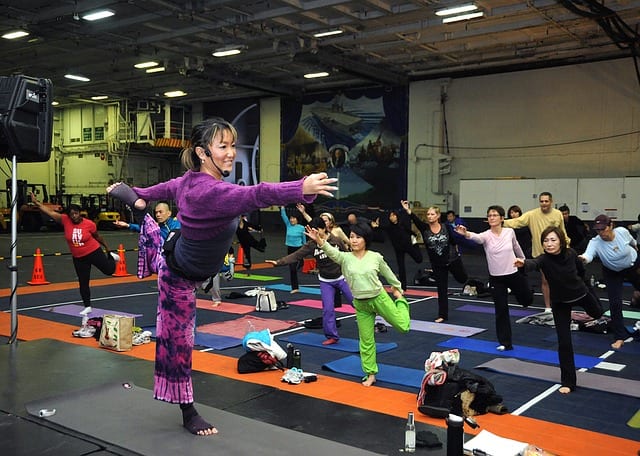 How can I look for group fitness classes near me?
It's a good idea to find a fitness centre close to your home or workplace so that it's easy for you to attend sessions. If you have to go out of your way to get there, you're likely to make excuses on days when you're not feeling motivated. Another benefit of finding a group near you is that the friends you make there will become buddies for other workouts and local activities.
Avaana has listings of different kinds of fitness sessions near you, so whether you want to try dance or hot yoga, you'll find something in your area. Just browse through our list and choose the type of activity that interests you.
Why choose a group fitness class?
When it comes to fitness or exercise, the hardest step is staying motivated. With more people around you doing the same thing and working towards the same goals, you'll feel more motivated and you will love the surge of energy and enthusiasm that comes from a class. Working out in a group is growing more and more popular as people enjoy the sense of community and motivation.
What if I can't keep up with the group fitness classes near me?
Other than the feel-good factor, working out together can transform you into a more focused and goal-oriented exercise buff. Every week, each group member learns something new and makes progress and if there's someone who is struggling to complete a task or step, then there's plenty of encouragement that enables them to cross any hurdles.
Everyone enters the centre with their share of lifestyle issues and daily stress but once the session starts, the unspoken rule is to leave any baggage behind and just groove with the beats. So, just jump in even if you're not having the best day and be surprised to see the kind of effect it has on you.
To conclude, let's remind ourselves that group fitness sessions can also make you feel more excited than usual and in rare cases, you might end up overexerting yourself or try to do certain exercises under pressure to live up to the group. However, you must place yourself before anyone else and if need be, have a one-on-one chat with your head trainer if you're not comfortable or unsure about certain types of exercises in order to avoid serious injury later. Remember, the group's energy and goals are important but you're more important at the end of the day.
Voila! You have plenty of reasons to get up early (even on the weekend) and try one of Avaana's group fitness centres where you'll meet like-minded folks who are just as passionate about weight loss and looking good as you are. Opt for a trial session from any of the centres in our list and if you have any questions, just shoot them to our experts.