Home
tonika health
tonika health
391 Riley St, Surry Hills, New South Wales 2010
---
Shiatsu
Shiatsu - 60 mins
Next available
No appointment available
Practitioners
Shiatsu - 90 mins
Next available
No appointment available
Durations available
1 hr 30 mins
Practitioners
Shiatsu - 120 mins
Next available
No appointment available
Durations available
2 hrs
Practitioners
Massage
Massage
Durations available
30 mins,
45 mins,
1 hr,
1 hr 30 mins,
2 hrs
Practitioners
Acupuncture
Acupuncture - Initial Consult
Durations available
1 hr 30 mins
Practitioners
Acupuncture - Follow Up Consult
Practitioners
Practitioners at tonika health
About tonika health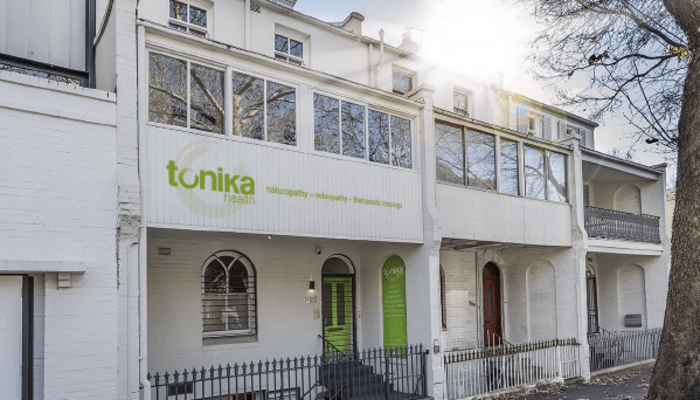 Description
tonika health is a professional, sustainable and ethical natural health care practice with a sensational team of practitioners in Surry Hills, Sydney. We offer acupuncture, massage, naturopathy and nutrition. Our highly qualified and intelligent practitioners have the knowledge, experience and empathy to get to the heart of your problem or wellbeing goal.
---
Cancellation Policy
Any experience can be cancelled and fully refunded within 72 hours of purchase.
Payment Options
Credit/ Debit card,
Directions to tonika health
391 Riley St Surry Hills, New South Wales, 2010
391 Riley St, Surry Hills, New South Wales