Myotherapy is often confused with massage therapy because both modalities are used to treat and prevent soft tissue aches and pains. While myotherapists use massage as a key technique in their treatment plan, they also employ a range of other techniques including: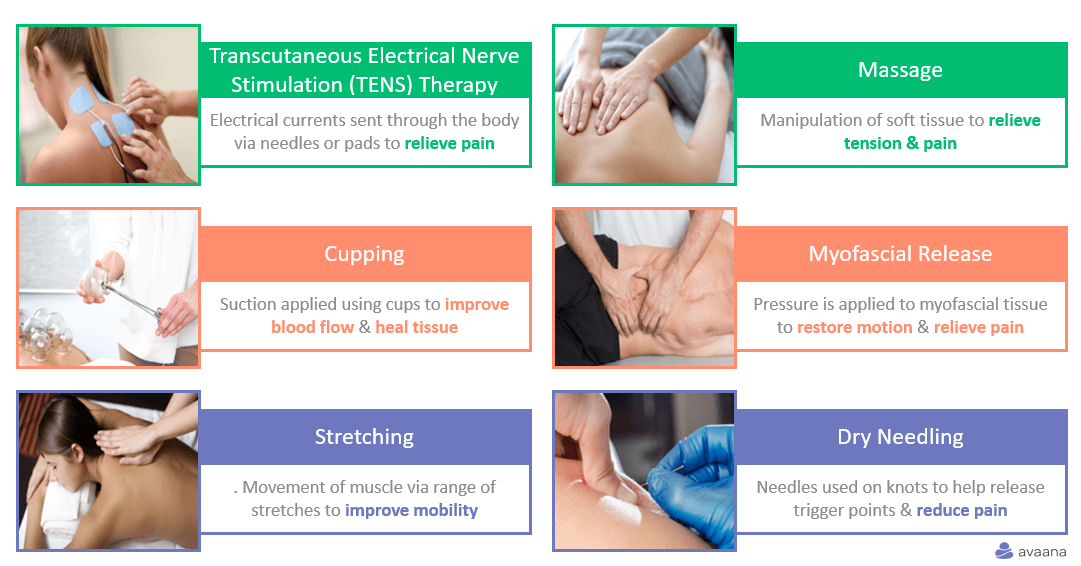 In this way, myotherapy is very different to massage therapy.
Explore a range of myotherapy providers in Richmond on this page. And don't forget, if this is your first time booking an appointment through Avaana, use code BEWELL15 for a 15% discount at checkout.